Souvenir's for Foodies, If you can Find it
Posted:
---
Wait Pink Soy Sauce?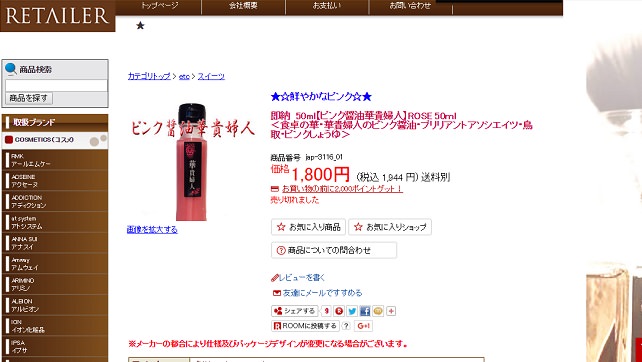 No I didn't stutter, there actually is such a thing as Pink Soy Sauce in Japan. Gaining some online popularity when it first debuted Summer 2015, this soy sauce is a beautiful shade of pink, opposed to the traditional black/brown colors. This wonderful effect comes from taking white soy sauce and adding beet juice to the condiment. This gives a wonderful, almost sakura like color to the sauce. Advertised at 1800 Yen per bottle (approx $16), these gems are not the most friendly on the wallet for such a small bottle (50ml). You probably won't be able to buy this anywhere in the states, but during your next Japan Tour, maybe, just maybe, you'll get lucky and find one of these bottles. if you do, I say go for it. You never know when you'll get another chance to pick up such an interesting bottle of soy sauce.
Screenshot from Rakuten's Pink Soy Sauce Page.