Quick Stops: Foot Baths
Posted:
---
Onsen Hot Springs to Recover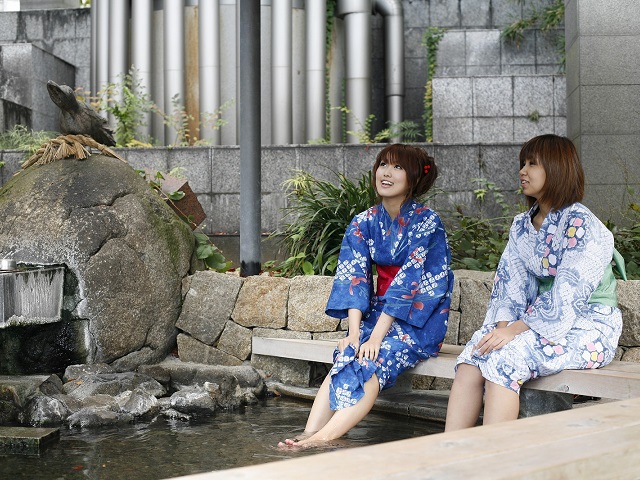 Feeling tired from all the walking during your Japan tour? Unfortunately, navigating around the traditional Japanese streets and getting into and out of the tour bus can be quite tiring while on vacation with Japan Deluxe Tours. During your vacation, Japan Deluxe Tours highly recommends taking advantage of the wonderful Japanese hot springs and onsens we will visit during your tour. The Japanese hot springs we visit in towns like Hakone or Matsuyama are said to have wonderful health effects on the body, and work to relieve tired joints and stressed muscles. With a fair amount of walking during your vacation, we highly recommend taking a long soak in these natural wonders to stay fresh and relaxed for the days ahead on your Japan tour. While it may seem a bit awkward to bathe with random strangers or other members of your tour group, you'll quickly find their eyes are too focused on their own comfort.
Quick Tip: Foot Baths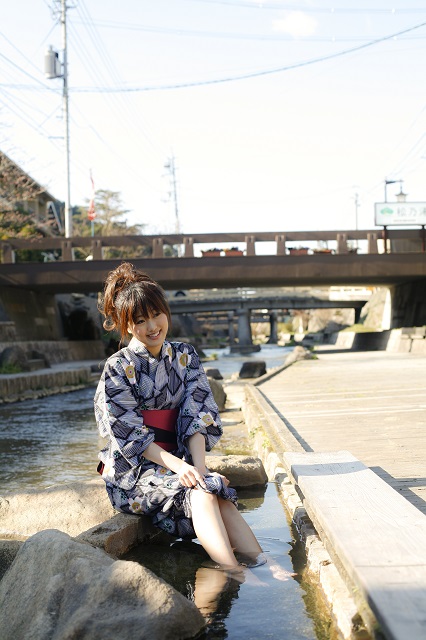 If you feel uncomfortable bathing with others, or can't access the Japanese hot spring baths because of tattoos, there are still great ways to enjoy the hot spring waters. Most hot springs in onsen towns offer public foot baths for guests to use. Even better, these foot baths are often outside of the onsen along the entrance, nestled within the Japanese scenery. Free to use and offering the same waters as found inside the hot springs, foot baths are a great pit stop to recharge while exploring during your Japan tour, or to just unwind before returning up to your hotel room.

Take advantage of the open air and set your feet in the bath while sipping on a tasty drink from a local convenience store. While you soak, you'll probably see a few people dressed in lovely yukata walking along the rustic streets, or just enjoy the sunset to yourself. If you find yourself unable to enjoy the regular hot springs due to time or other constraints, maybe just dip your feet in the relaxing waters?