Take your Plastic bags Everywhere with a "RejiBukuro"
Posted:
---
Convenient way to hold your Bags!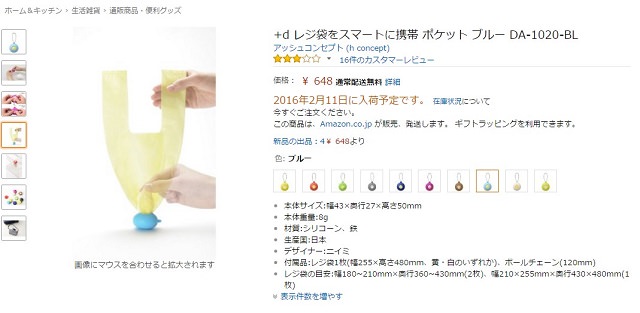 Introducing the "RejiBukuro", or Cash Register Bags, the new, convenient way to carry plastic bags for your next trip to the grocery store! These nifty little key-chains hold plastic bags for you in a tiny, lightweight package. Now you can reuse your shopping bags with ease, rather than lugging around those large reusable ones that aren't always easy to store. With the growing trend of grocery stores in America and Japan charging customers for plastic bags, this little key-chain could find big use. Set for 648 Yen (about $5.50), this new product is gaining traction for it's small size, usefulness, and clean design. A great gift for a friend or souvenir for yourself, these RejiBukuro's make for a wonderful memento.
Screen shot from Amazon Japan's RejiBukuro page
Thoughts?
It seems like this RejiBukuro has a lot of potential selling in the States. The small design makes it convenient for anyone to keep attached to their car keys when they go shopping, walk the dog, or need to clean up a mess in the car. With multiple color options, easy to use instructions, and a great price point, this could be something well worth picking up while in Japan, or wait a couple months to years before they make their way to the US.