Sanjamatsuri - Sanja Festival
Posted:
---
Three Shrine Festival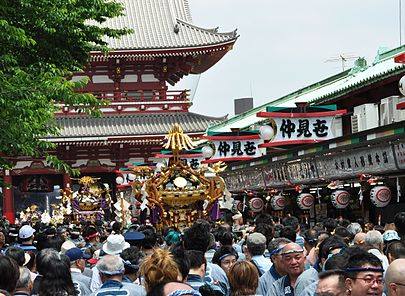 Sanjamatsuri is held on the 3rd weekend of every May in Asakusa, one of most popular tourist spots in Tokyo. It's also one of the three great Shinto festivals in Tokyo. It's coming this weekend on 5/16, 17 and 18. The festival attracts 1.5 to 2 million locals and tourists every year. If you are staying Tokyo area during the period of time it's a good chance to see what a Japanese traditional festival looks like.