Sapporo Snow Festival
Posted:
---
Sapporo Snow Festival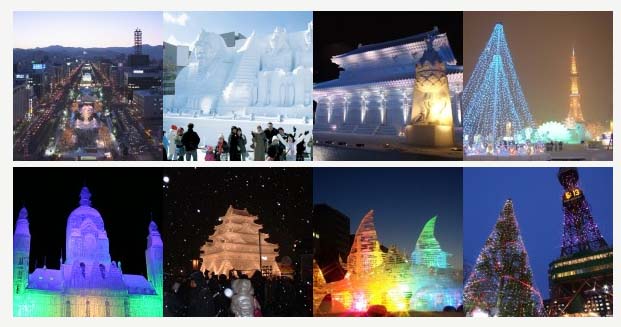 During February 5th to 11th Sapporo Snow Festival 2013 will be held in Sapporo city Hokkaido. Sapporo is the 4th most populous city in Japan and the largest city in Hokkaido. Population is nearly 2 million about 3.4 million people reside in metropolitan area. This city is also known outside Japan for having hosted the 1972 Winter Olympics the first ever held in Asia. Snow Festival is one of Japan's largest popular winter events which draws more than 2 million tourists from around the world. Starting back in 1950 6 local high school students built 6 snow statues in Odori park. In 1955 Japan Self-Defence Forces joined and built first massive snow sculptures. Since then it's getting bigger and popular nobody knows the festival extended this big. The number of statues display around 400 in total. Main exhibition place is at Odori Park which is a unique park located on the street. Odori means wide street in Japanese Odori Park is located middle of the 100m length straight street.