Shonen Jump X Shonen Magazine Special Anniversary Issue!
Posted:
---
Ultimate Collectors Edition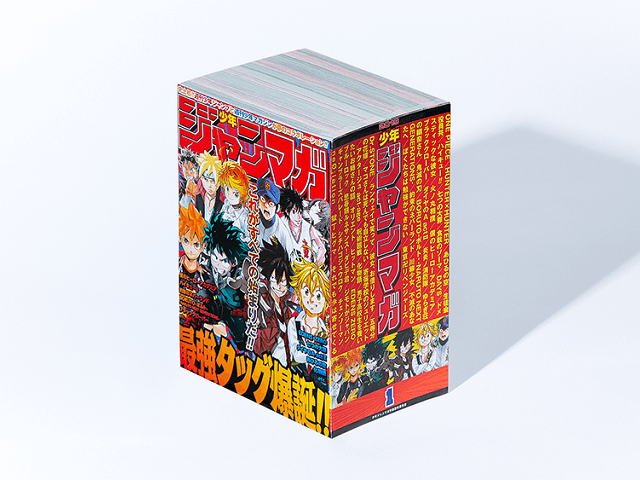 Containing a total of 2,264 pages, the special Shonen Junmanga is a collaborative work between two of Japan's largest Manga syndicates: Weekly Shonen Jump and Weekly Shonen Magazine. Weekly Shonen Jump has been around since 1968 and is known for hit-series like Dragon Ball, One Piece, Bleach, Naruto, My Hero Academia, Haikyu!! and other great hits. Weekly Shonen Magazine is a bit older, first published in 1959 and is known for hits like Fire Force, Devilman, The Seven Deadly Sins, Fairy Tale, Baby Steps, and Great Teacher Onizuka. While both publishers are considered rivals, the companies have come together to release a massive special edition collection of their greatest hits.

Titled the Shonen Jummaga, this anthology collects the most popular manga into one epic package. Rather than picking random scenes or relying on fan votes, the 7.4 pound collection contains the first chapter of each of the 44 manga series included. Fans can go back to see Meliodas saving Elizabeth, Luffy first setting off to sea, Deku meeting All-Might, and the rest of their favorite anime and manga moments.

While some of you may be planning a trip to Japan to buy the Junmanga, there are a few things you may want to know. First, there are only 10 copies being printed as prizes. Participants can either try their hand taking the online quiz or enter an essay contest. For those who want to skip the competition, the entire anthology can be read here on the official website.

Image and Source Info: Shonen Magazine.