Universal Studios Japan unveils concept art for Super Nintendo World attraction!
Posted:
---
Super Nintendo World Unveiled!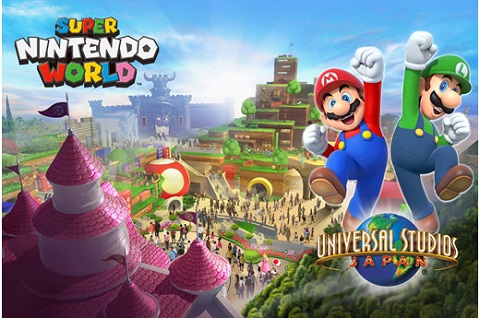 Earlier this week, Universal Studios Japan, in collaboration with Nintendo, unveiled the concept art of the new Super Nintendo World attraction. The concept art brings up a lot of nostalgia with those who grew up playing the Super Mario games. Peach Castle, Bowser's Castle, and a mountain meant to recreate a stage in Super Mario are all included in the concept art. Fortunately, for those that reside in the United States, they will be able to get in on the fun as the new attraction will also be available at Universal Studios Hollywood and Orlando. Scheduled to open sometime before the Olympic games in 2020, this is definitely one to look out for in the near future.
Image: Universal Studios Japan