Survey: 59 percent of Americans plan to travel by the end of 2013
Posted:
---
Survey: 59 percent of Americans plan to travel by the end of 2013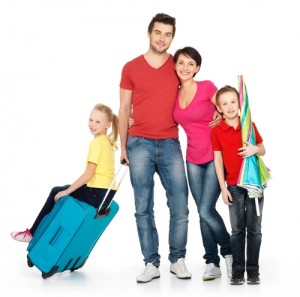 Following the onset of the Great Recession, many Americans were laid off from their jobs and some even lost significant amounts of retirement money, causing them to put their travel plans on hold until they regained financial stability. Now, years later, the most recent travelhorizons survey conducted by MMGY Global suggests that the majority of respondents intend to go on vacations in the near future.

According to Travel Daily News, 59 percent of people indicated that they expect to take at least one trip by the end of 2013 — up from 53 percent in July 2012.
"Consumer spending intentions for the upcoming holiday season are consistent with the patterns we have observed in earlier travelhorizons surveys and other recent survey work," said MMGY Global executive Steve Cohen in a press statement. "Although leisure travelers will continue to watch their spending and look for the best deals possible, these data suggest that the recovery experienced by the travel industry during the past 18 months will extend well into 2014."
The good news is that those who intend to book vacations in the coming months don't have to break the bank to have a memorable trip. At Japan Deluxe Tours, we offer a number of exciting Japanese travel deals at competitive prices. Our tour packages include meals, hotel accommodations, ground transportation, airport transfers and admission fees to attractions, so you'll have the opportunity to enjoy an all-inclusive experience.

Take a look at our website today to find out more about our Japanese Cherry Blossom tour, Grand Tour of Japan, Winter Discovery tour and more!