Taro's Japan Tour Adventures: Tokyo/Tokyo
Posted:
---
Old meets New for Tokyo/Tokyo Posters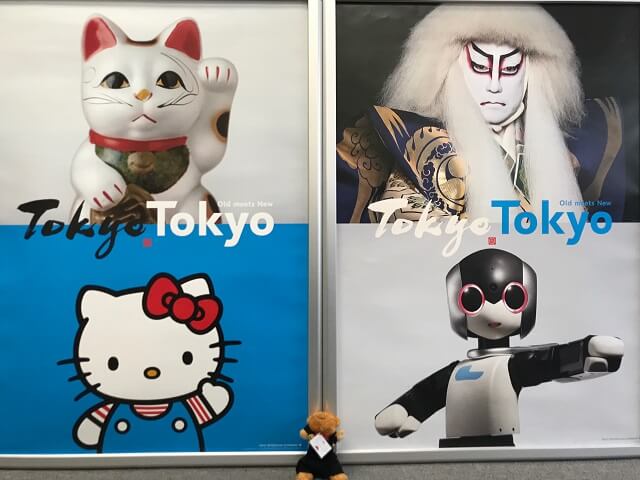 As a part of the Tokyo Metropolitan Government's goal to increase the amount of foreign visitors to Japan, the agency has recently released a new line of posters showcasing the dynamic harmony between traditional and contemporary Japan.
Boasting the slogan Old Meets New, the Japan Deluxe Tours office recently got a handful of new posters that highlight the stark differences and similarities between Japan's traditional culture and it's modern day flair. On the top of the posters are an image of Traditional Japan, such as the Kabuki puppet on the right poster or the Manekineko on the left. The bottom represents Modern Japan or contemporary icons that have grown synonymous with the country. The robot on the right is a dancing robot, showing how far Japan has progressed from the days of wooden Kabuki puppets. The left poster's bottom image needs no introduction, but for those who don't know, it's Sanrio's Hello Kitty under the good luck Menkineko. The posters combine traditional concepts with their modern day counterparts for an incredible visual of old meets new.
Endless Gates X Endless Lights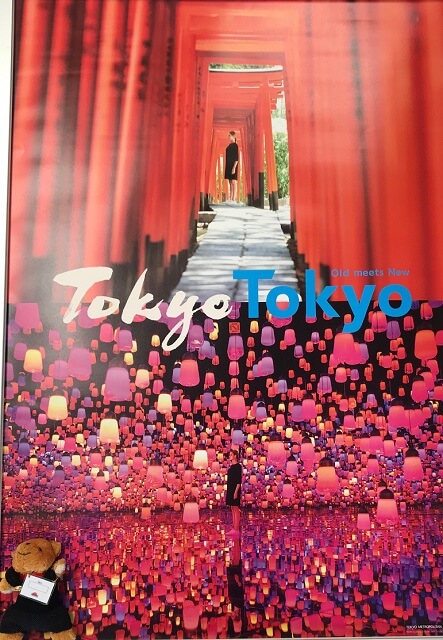 As much as I loved all the posters sent to Japan Deluxe Tours, I think my favorite is this unique torii gate top illumination show bottom poster the most. While the top looks more like a scene from the famous Fushimi Inari Shrine in Kyoto, it's actually the underappreciated Nezu Shrine. For anyone on Instagram, the bottom is a familiar scene from Digilab's Mori Art Museum Digital Art Display. Both the endless red torii gates and shining illuminations are popular on social media platforms like Instagram and Pintrest and is one of the most captivating posters. The bright red and orange gates on the top match perfectly with the glowing pink and violet shades of the bottom photo, complimenting each other's beauty in perfect harmony. Both locations are equal parts fantasy as much as they are a testament to different generations.
Without a doubt, I would say the Tokyo Metropolitan Government really hit it's strides with these posters. Which is your favorite?
Other Posters!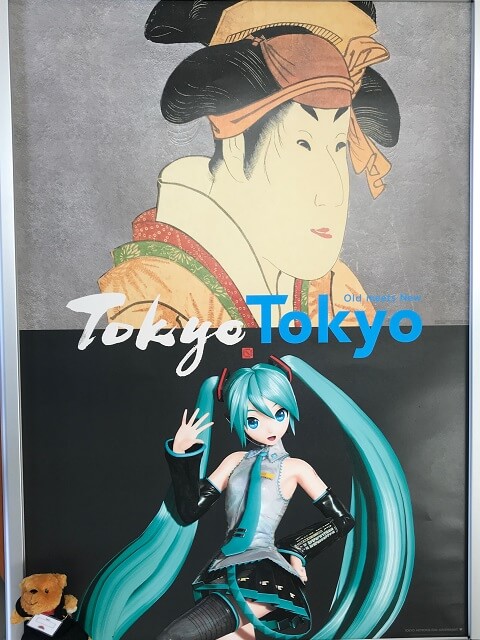 Top: A traditional Japanese painting of an actor during the Edo-Period of Japan
Bottom: Vocaloid Hatsune Miku, an artificial performer who's captured the hearts of millions in Japan and around the world.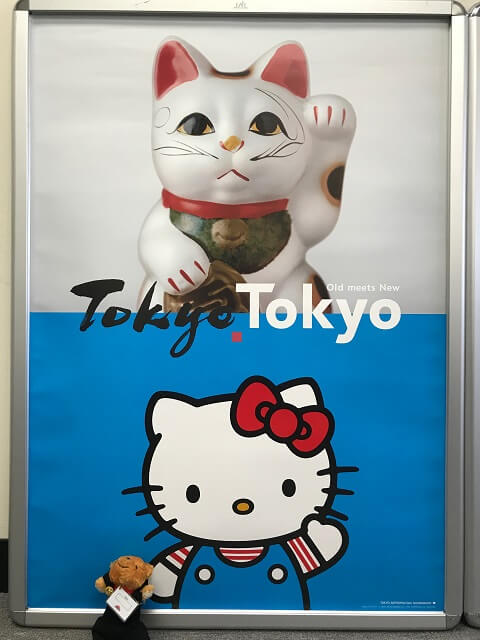 Top: Good Luck Cat meant to bring prosperity and fortune. You'll likely see a Manekineko or two when entering businesses or restaurants in Japan for good luck.
Bottom: Sanrio's Hello Kitty, an iconic character in Japan with her own theme-park, stores, and international fan base.