Taro's Japan Tour Adventures: Lake Ashi Cruise
Posted:
---
A tour of Japan Complete with a Scenic Cruise!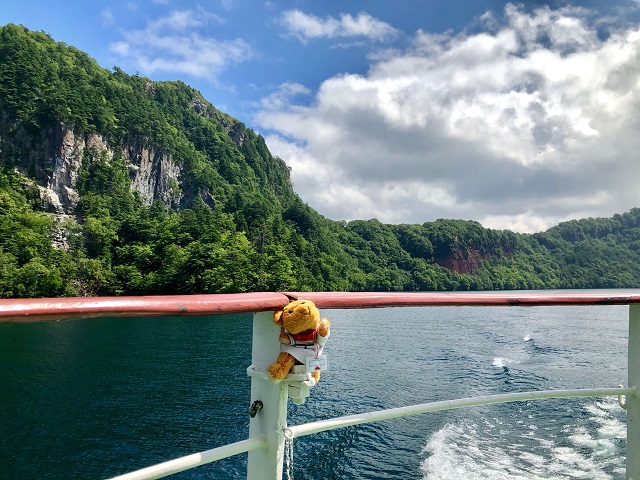 It's been a while but Taro's back to share with you the latest insider tips, tricks, travel hacks, and everything you need to know so your vacation in Japan goes off without a hitch!

With cherry blossom season winding down and the excitement heating up with the 2020 Summer Tokyo Olympics, Japan is becoming a more appealing destination than ever for domestic and international travel. With so much buzz going on, you may not be sure what activities you want to add to your Japan vacation, and what you think your Japan trip can skip. For those on the fence for a Lake Ashi cruise, I'm here to tell you it's worth adding for any Tokyo tour through Hakone!

For anyone who plans to spend part of there Japan vacation through the hot-springs town of Hakone, you'll likely be traveling through the breath taking Fuji Five Lakes area. Sure the hot-springs, Kaiseki Ryori (Traditional Japanese meal served for dinner), and allure of the Japanese style ryokan are all great, but a trip to Hakone without exploring the lakes would be a waste of your vacation.
Stunning Views of Mt. Fuji
As the name implies, the Fuji Five Lakes area is comprised of the five main lakes around Mt. Fuji. Lake Ashi offers a wonderful pirate ship cruise that I highly recommend for two reasons. 1) The scenery is incredible and 2) the ride is so smooth and relaxing, travelers can catch their breathes in nature before soaking in the soothing onsen waters.

To start, the cruise on Lake Ashi has the iconic Mt. Fuji sitting majestically in the background. On a clear day, the mountain can be seen poking through the clouds and is a perfect photo op for your vacation. In addition to the views of Mt. Fuji, Lake Ashi also has it's own floating tori gate in the water. There's no better photo of your tour in Japan than a lone tori gate floating in the water with Mt. Fuji standing in the background.

Although many wish to climb Mt. Fuji during their vacation in Japan, the mountain is only open for climbing during the summer months. During the rest of the year, it is often said by Tokyo and Hakone locals that catching the view from the parks of the Fuji Five Lakes is one of the best ways to enjoy the views. Skip the crowds and enjoy a stunning view to yourself with your small group tour on a pirate ship cruise ride on Lake Ashi!