Taro's Japan Tour Adventures: Celebrating Children's Day
Posted:
---
Children's Day Celebrations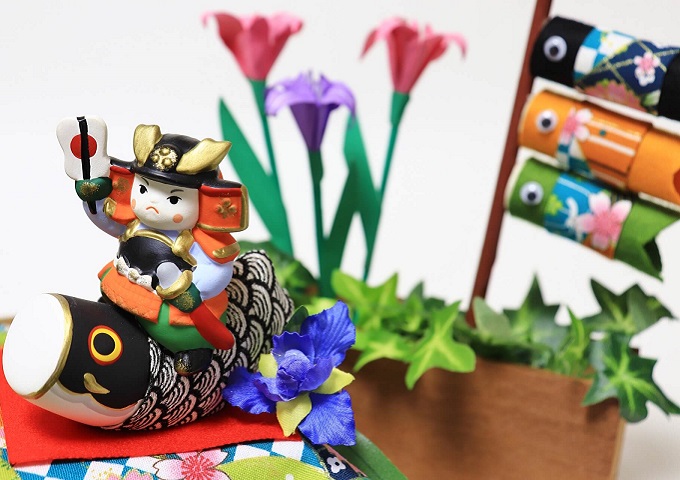 With Children's Day right around the corner, I'm sure some of you aren't sure what to do to celebrate if you're not in Japan. No worries, while we may not be able to hand-make Kashiwa-mochi, why not make your own paper-craft koinobori?

All you need for this is a disposable chopstick, paper or Styrofoam cup, some paper, scissors, color pencils/crayons, and a bit of tape or string to attach the koinobori's!

1) Draw your koinobori! - Using the paper, feel free to draw little koinobori in various colors. Given the Japanese typically have a black on top, followed by red or pink, then blue, I would recommend one of each.
2) Cut out your Koinobori! - Using your scissors, carefully cut out each koinobori strip.
3) Punch a hole at the tip of each Koinobori - Be careful to let enough string or tape through without causing any damage to your streamer!
4) Poke the chopstick through the Styrofoam cup - Careful when doing so, but you want to build a base so your koinbori can float out in the breeze.
5) Attach the Koinobori to the Chopstick Pole - Using tape or string, attach the koinobori from the top of the chopsticks to build your own little Koinobori pole!

And there you go, now you have your own little Koinobori DIY Craft to enjoy! If you're actually in Japan during Children's Day, be sure to snap plenty of pictures of the Koinobori flowing in the breeze, and eat a Kawashi-mochi for me!

Happy Children's Day Everybody!