Taro's Japan Tour Adventures: Endgame Thanos Japan-Exclusive 1/6th Figure
Posted:
---
From the Avengers to the Endgame, Thanos is Inevitable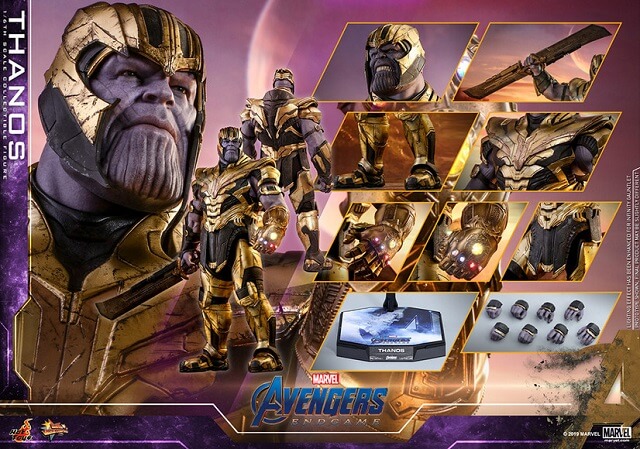 If you survived the snap from 2018's box-office hit Avengers: Infinity War, you know just how powerful the mad titan Thanos really is. While I usually like to focus this section on Japan tours, travel tips, and great products, I recently saw Avengers: Endgame (twice, by-the-way) and flipped when I found this exclusive Japan-only Thanos figure that I just had to share!

For those worried about Avengers: Endgame spoilers, don't worry I'm not that heartless. Instead, I wanted to showcase a new Japan-exclusive 1/6th scale Thanos figure for all you fans of the leader of the Black Order. Produced by Hong Kong-based Hot Toys Limited, this dazzling figure is a must for any Thanos fan or die-hard comic book otaku.
Featuring multiple pieces for a custom pose, this Thanos figure includes eight fists, two Infinity Gauntlets (hand opened/closed), a removable helmet, sword, facial expressions (angry/neutral), and a base with the Avengers: Endgame logo. Retailing for 55,000 yen, this special figure is only available in Japan.

Best way to get a Thanos figure for your own? Either pre-order in advanced or hunt for one while exploring the highlights of Akihabara with our Anime Japan Tours and Anime Pioneer Adventure vacation packages. If you loved Avengers: Endgame as much as I did, I'm sure you'll want to add the 16.5 inches tall figure to your epic Anime & Comic memorabilia collection!