Taro's Japan Tour Adventures: Gyokuro Green Tea
Posted:
---
Extra Premium Green Tea from Ito En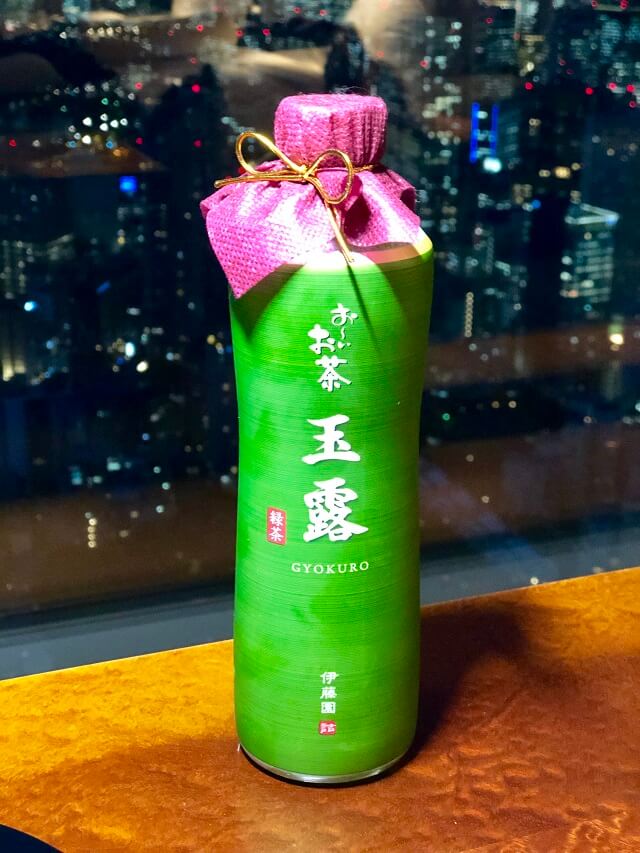 If I had to pick one of my favorite teas to enjoy on a hot day, green tea is one of the first to come to mind. Especially on hot, summer days when I'm on a Japan tour and need relief, I can count on a vending machine or convenience store to have rows of green tea bottles ready for my consumption. Heck, during one of my trips to Japan, I started collecting Rilakuma bottle sleeves that came free with each Ito En tea bottle I bought.

Speaking of Ito En, this brings me to a recent find on my last Japan tour that had me utterly shocked. I'm sure for all of you who've been to Japan, you know a bottle of green tea from a vending machine or the convenience store only costs around 150~230 Yen (give or take). With such a reasonable price point as the norm, I'm sure you could understand why I almost shrieked out loud when I saw a 1,000 Yen Bottle of Ito En Green Tea for sale at the local convenience store.

Decked in a luxurious green bottle with a lavish covering over the bottle's mouth piece, this is clearly not an ordinary bottle of Green Tea. Simply titled Gyokuro, this luxury tea is no ordinary offering. Using only Gyokuro tea leaves, these leaves are considered one of Japan's most prized leaves for their flavor and high amino acid concentration. Unlike regular green tea leaves, Gyokuro leaves are left in the shade away from the sun for a few weeks before they are picked to boost their flavor profile.

Rather than a tea to drink during lunch or while casually on the go, the new Ito En Gyokuro is more of a treat or gift than a quick way to beat your thirst. The bottle is easily one of the most expensive offerings from Ito En, but is well worth it for the taste. Even better, this extravagant packaging makes it the perfect gift for a die-hard green tea fan after your Japan tour.

Ito En's new Gyokuro Tea is definitely worth a try. Be sure to grab yourself a bottle (and one for me)!