Taro's Japan Tour Adventures: Dogo Onsen!
Posted:
---
One of Japan's 3 Ancient Hot-Springs!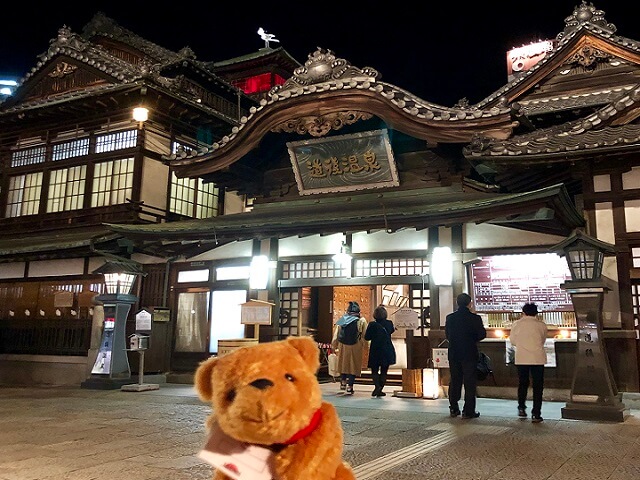 So for anyone who's been on our Japan tours before, you know that we usually have a stay at a hot-springs hotel so our guests can experience an authentic Japanese hot-springs bath during their vacation. Depending on the route, Cherry Blossom or Highlights tours versus our Southern Japan tours, you may have a different hot-springs experience in Hakone or in Shikoku. For those on a Southern Japan Tour (or grand tour for that matter), you're in for a great treat during your hot-springs night in Shikoku's Matsuyama.

While Hakone is one of the top hot-springs destinations in Japan, I tagged along during a grand tour through southern Japan for a chance to bath in one of Japan's top three hot springs. Matsuyama's Dogo Onsen is one of Japan's oldest hot-springs and is considered on of Japan's Three Ancient Springs (trio of ancient onsens). If the hot-springs looks a bit familiar, it's probably because it served as the inspiration to the classic Ghibli film Spirited Away. But what makes this ancient onsen so special? It has to be the waters right?

Well, apart from serving royalty at the hot-springs, Dogo Onsen is one of the oldest bath-houses tucked away in a traditional part of town. The shopping arcade surrounding the hot-springs offers various snacks and local treats, and it's not a surprise to find hot-spring guests walking around in their yukata. I made sure to visit a few vendors to get gifts for friends, and to try the famous mikan or tangerines grown in the area. There are also foot baths available and a clock tower that puts on a wonderful show.
Relaxing, Scenic & Spirited!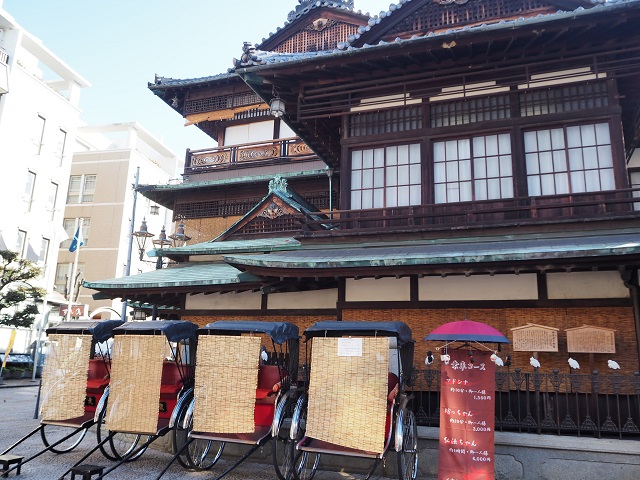 While walking among the shopping arcade was more entertaining than I thought, there were two things I really wanted to do in Dogo. First and foremost was obvious, I HAD to take a dip in the famous waters of Dogo Onsen. After all, they've catered to royalty, the Imperial family, and with such an expansive history, I'm sure tons of poets, artists, and famous figures in Japan have no doubt spent time at the hot-springs. The onsen offers four courses for guests, which I decided to try the simplest one based on time. Staying in the first floor (there are two floors, the higher up the fancier) for a simpler experience. As with most hot-springs I visit, there was the changing area that led into the waters. The temperature was just right, and I found myself getting neck deep in the water pretty quickly. Of all the hot-springs I've been to, this was one of the most memorable.

After a twenty (thirty?) minute soak, I was experiencing a new level of relaxed. This seemed like the perfect time to try the second thing I wanted, a rickshaw ride through the town arcade. I'm not sure how I was able to even communicate with the rickshaw driver (I was ready for bed after such a relaxing bath) but I managed to hop on for a short course through the city. It was hard to believe that this was the same shopping arcade I walked through earlier after my bath and from the top of the moving rickshaw. This was not a mistake.

Overall, I would recommend to anyone who loves Japanese history or hot-springs to take a bath at Dogo Onsen. It may seem like every other hot-spring, but walking through the corridors and experiencing the unique waters is still a treat. It almost felt as if I was Sen from Spirited Away as I made my way from the front to the bathes. Plus, a rickshaw ride never hurts!