Taro's Japan Tour Adventures: Sushi Zanmai
Posted:
---
Record Setting Tuna Auction Buyer's Restaurant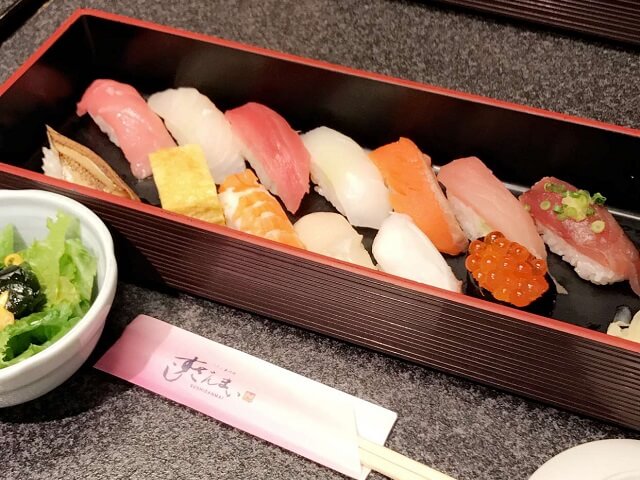 Sushi. One word. So simple, yet the very thought probably has you hungry doesn't it? One thing I've learned in my years of travel is if you like a dish from another country, it's worth trying the original when you visit the country. In some cases, the local flavors and tastes can significantly change a dish (i.e. American Tacos vs Real Tacos), but sushi is definitely worth trying in Japan.

During a Japan tour last March, our group had a scheduled sushi breakfast at the world famous Tsukiji Fish Market. To be clear, the Tsukiji Fish Market moved locations to Toyosu, but the outer ring and restaurants are still open for business. During our vacation, we were set to eat at the famous Sushi Zanmai chain. While Sushi Zanmai may not be as famous as Sukiyabashi Jiro from the hit-film Jiro Dreams of Sushi, Sushi Zanmai's own claim to fame is it's eccentric owner who continues to break his own records when purchasing Tuna from Tsukiji Fish Market.

After spending a record breaking 3 million dollars on a single blue fin tuna earlier this year, this tops Mr. Kimura's (Sushi Zanmai's owner) previous record of 1.76 million. In fact, Mr. Kimura drew so much attention for his excessive tuna spending habits that he has statues of himself in front of his restaurants posing as he was when he first bought his prized tuna.

While the history is fine and interesting, the real treat of visiting Sushi Zanmai is enjoying the delicious sushi meal. While most Americans may think of California Rolls or Spicy Tuna rolls, Sushi Zanmai forgoes the popular Western options for more traditional cuts of sashimi and nigiri sushi. I was pleasantly surprised with how flavorful the nigiri sushi was, though if I'm being honest, I was expecting more from the tuna. Given how much Mr. Kimura spends on tuna, I guess I was just expecting something different.

There was one problem I must admit. Sushi Zanmai serves their nigiri sushi with wasabi tucked between the sashimi and rice. If you can't handle spice, be sure to let your tour guide know when ordering to avoid a mouthful of wasabi. Besides that, I actually really enjoyed Zanmai and can't wait to go back!