That Time I Got Reincarnated as a Slime Collab Cafe!
Posted:
---
That Time I got Reincarnated as a.... Cafe?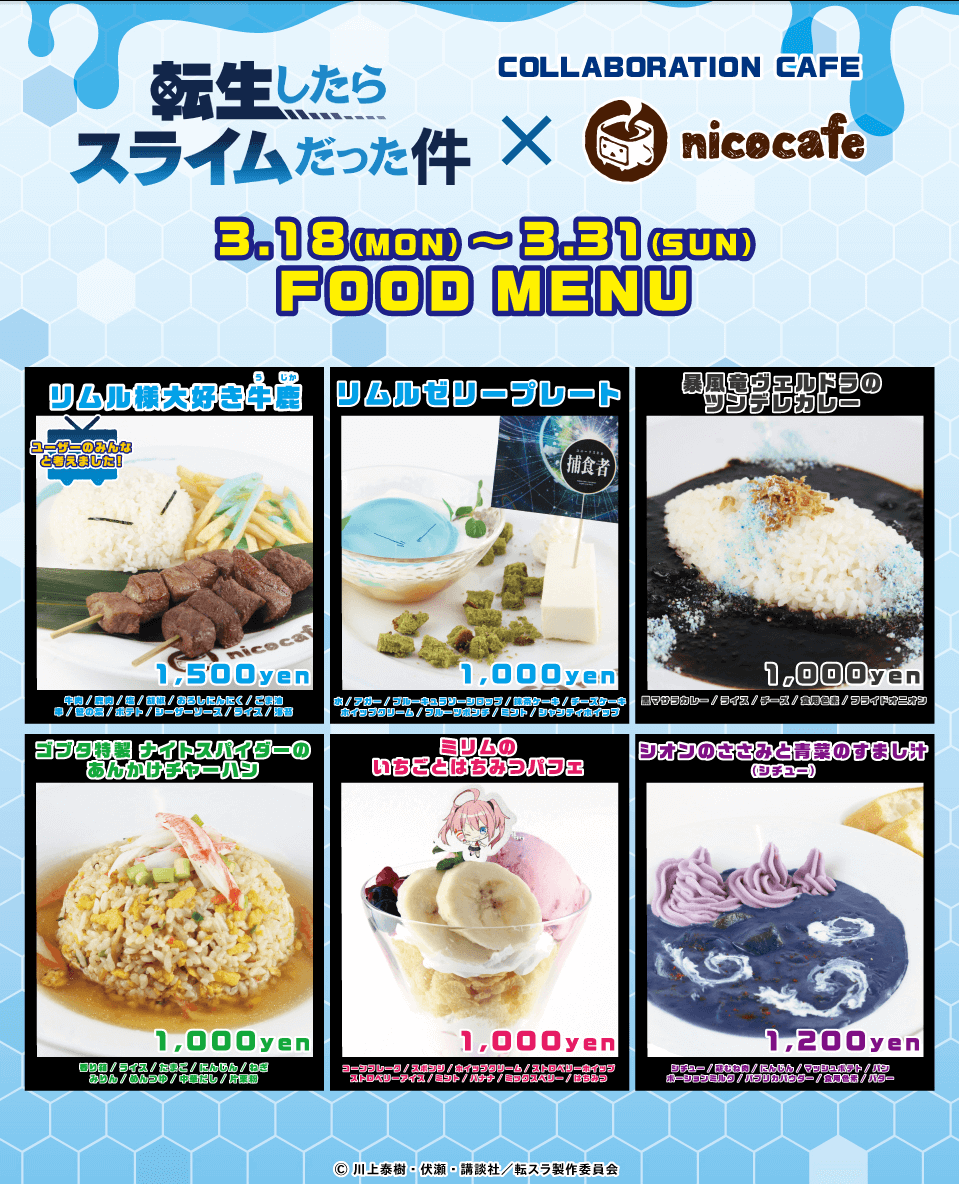 It seems like the Isekai genre (another world) has really blown up in popularity over the last couple years. Among the list of isekai favorites in Japan Deluxe Tours office is the popular manga-turned-anime That Time I got Reincarnated as a Slime, the story of a dull 34 year-old salary-man who's life get's turned upside down after a horrific attack changes his life forever. When he wakes up, he discovers he's been transported to a new world as an all-powerful slime. While slime characters exist in the realm of fantasy and RPG games as weak enemies for farming, Rimuru Tempest is not your ordinary slime. Possibly one of Japan's top isekai animes, That Time I got Reincarnated as a Slime is getting a limited-time pop-up cafe in Tokyo!
Between March 18th to March 31st, guests of Nicocafe can travel to the world of Rimuru and friends with a themed-meal based on the franchise's most popular characters. Enjoy recreations of Rimuru's favorite snacks, a Millim Parfait, or Gobuta Fried-Rice! If you have an appetite like Rimuru's, this cafe is perfect before things kick off later this month at AnimeJapan!
Drink Menu!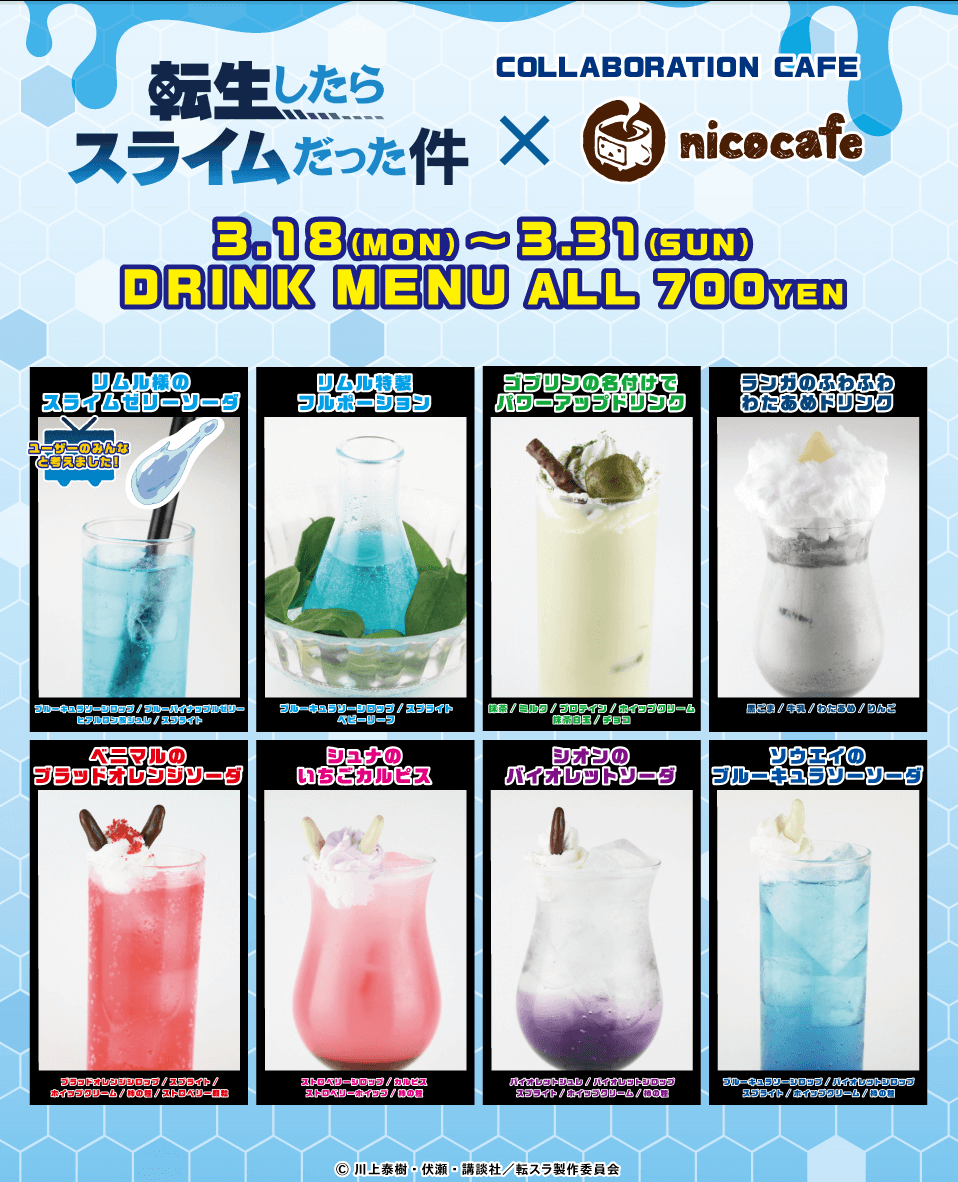 In addition to a wide range of snacks and desserts, the Slime Collab Cafe also offers themed-drinks for guests with smaller appetites. In case your favorite character doesn't have a snack option, you can always grab one of the cafe's decadent drinks with your friends. Of course, no collaboration cafe is complete without selling limited edition character goods. The drinks also come with one of five random acrylic character stands featuring chibi versions of popular characters. The stands come at random so it may not hurt to order an extra drink or three when you're there. The cafe also offers special pins and badges, mugs, plush toys, and stationery.
The cafe is available at Nicocafe in Higashiikebukuro, Toshima Ward, Tokyo from March 18th to March 31st.
Original Source: Info & photos from Nico Nico Honsha