3 travel predictions for 2014
Posted:
---
3 travel predictions for 2014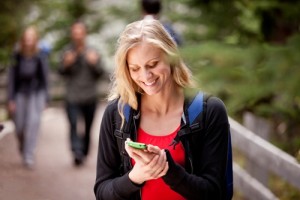 As 2013 comes to an end, travel industry experts are beginning to reveal their predictions for 2014. Luxury travel brand Cox & Kings recently published a press release revealing some potential trends to be aware of in the coming year. In this post, we'll take a look at a few of them:

Attending festivals - People seem genuinely interested in experiencing a country's unique culture, and festivals provide them with a great opportunity to do this. In Japan, for example, there's the Takayama Festival in April and October and the Sapporo Snow Festival in February.
"Checking in" on Foursquare and Facebook - This is an efficient way to keep a record of your trip. "Inherently, people want to boast about where they have been or where they are going and these new apps allow them to tell you in real time without any heavy lifting," Scott Wiseman, president of Cox & Kings, The Americas, said in the company's press release. "They also double as real time guidebooks, providing local dining, sightseeing and hotel suggestions."
Traveling with the extended family - What better way for a family to bond and spend time together than to take a trip to a foreign country? Families may consider visiting places where their ancestors once lived or simply choosing a destination that has enough to offer for people of all ages.
If you're planning a Japan vacation for 2014, consider booking your trip through Japan Deluxe Tour. We have a number of great festival tours as well as other fantastic Japan travel deals!