Each season in Tochigi is filled with attractions.
Posted:
---
Play with water in summer, admire the autumn foliage in fall.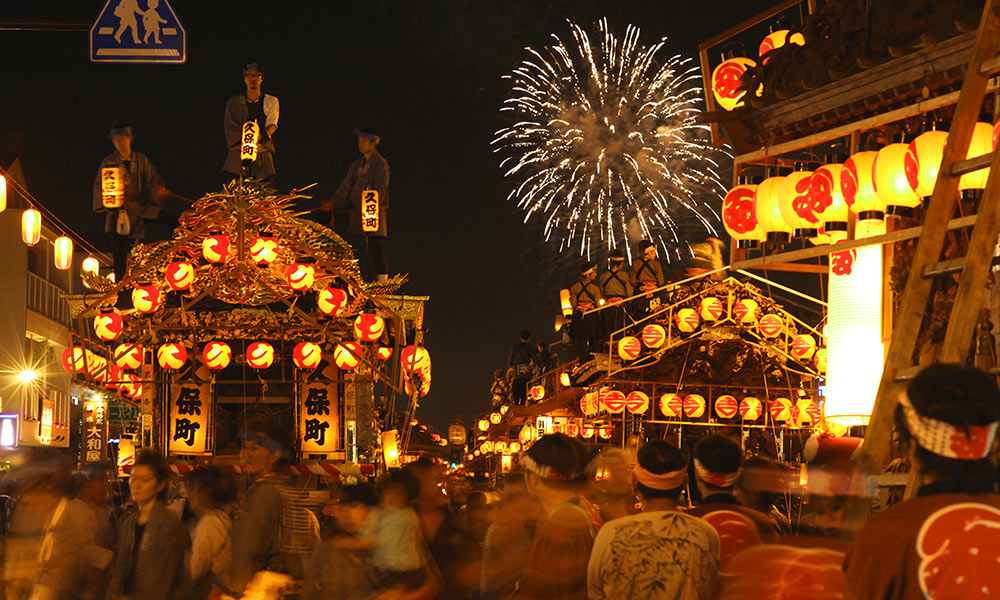 Play with water in summer, admire the autumn foliage in fall. Each season in Tochigi is filled with attractions.

Tochigi Prefecture is a popular area close to Tokyo where you can experience rich nature. There are many highlights to see including "The Shrines and Temples of Nikko", a World Heritage Site, and traditional festivals. Most highly recommended is experiencing nature in each season. Why don't you go a little further to enjoy river sports in summer and autumn foliage and fruit picking in autumn?
Let's experience some exciting outdoor activities.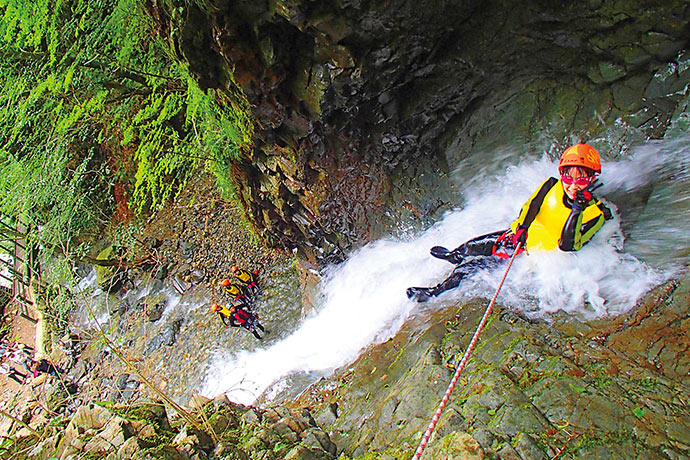 You can enjoy canyoning and rafting at Kinugawa River in the Nikko area and Hoki River in Nasushiobara area. "Canyoning" is a water sport to follow a mountain stream from the upper part all the way to the downstream. You can experience thrills of sliding down small waterfalls like a waterslide and diving into waterfall basins. Wet suites, helmets and ropes will be prepared and accompanied by well trained instructors, beginners are also welcome to this sport. Rafting in which you row a small boat down a rapid stream, is a refreshing sport perfect for summer. Using a durable rubber boats also accompanied by an instructor, you can enjoy it safely.
Tochigi has a lot of beautiful autumn foliage.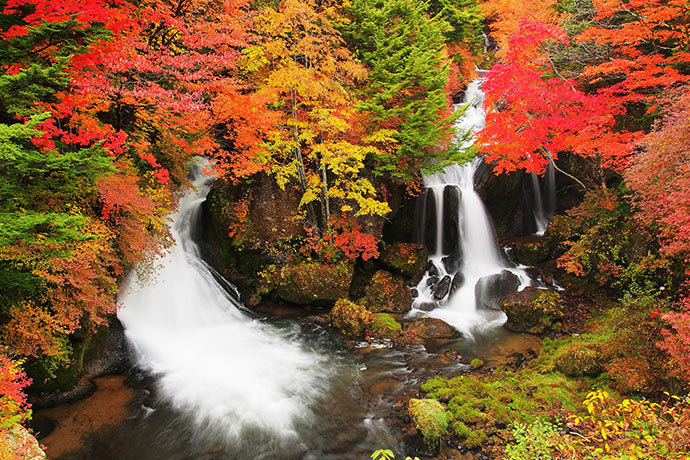 Autumn in Japan is the season when you can enjoy beautiful autumn foliage. The beginning of the autumn foliage in Tochigi Prefecture is the end of September. The color of the mountains in the northern part start turning into red and yellow and then it slowly spreads down to the base.

The Nikko area has as many as 48 waterfalls and the most famous one is Kegon Waterfall where water falls from the cliffs from over 97m high. The 10m-wide, 210m-long Ryuzu Waterfall is a powerful waterfall which shape of water running through the rocks resembles a dragon head. Trees around both waterfalls start turning colors from beginning of October, which makes the waterfall look even more beautiful.
Unique and characteristic autumn festivals in Tochigi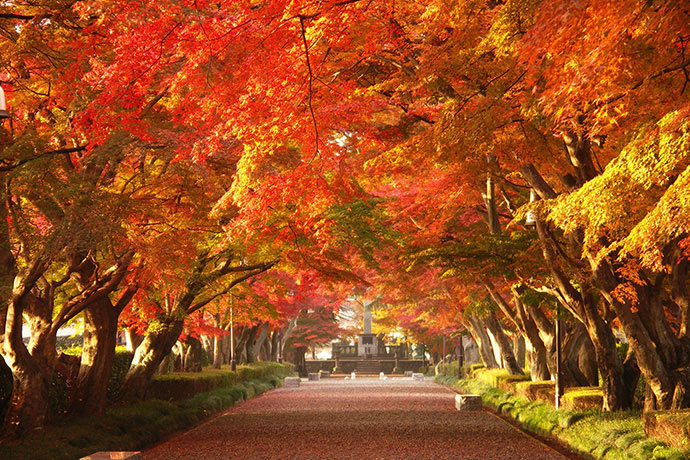 In many areas in Japan, festivals are held in autumn when harvesting finishes. Traditional festivals are held in each area in Tochigi as well, to thank gods for a good harvest and to wish family health and safety. You can come across unique and characteristic festivals such as festivals reenacting the scenes in a historic picture scrolls and gallant festivals. Autumn festivals are held around the same time as autumn foliage, so if you check the dates for festivals in advance, you will be able to enjoy both in one trip. "Kanuma Buttsuke Autumn Festival" in Kanuma City in the central part of Tochigi Prefecture is popular for its parade where floats with gorgeous decoration march around the city. The sound of "Buttsuke", where the floats have competition of music when they meet at street crossings, echoes into the night.
Tochigi in autumn is the kingdom of fruits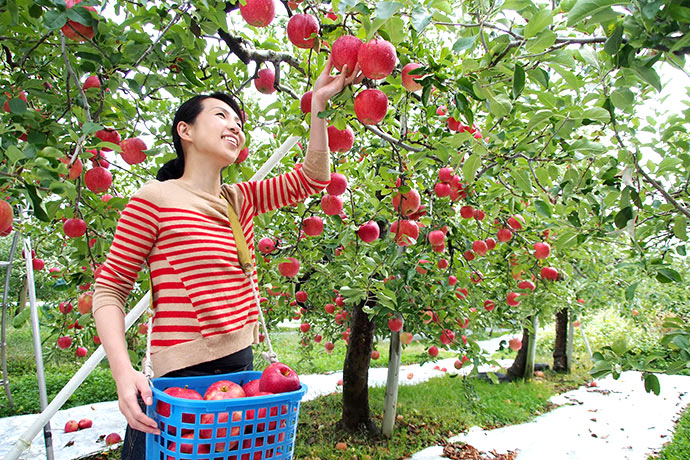 Autumn is the "harvest season" in Japan and it is the season when delicious fruits are harvested in Tochigi too. You can taste the Japanese autumn at fruit picking. You can enjoy grape picking from the end of June to the end of October. There are many kinds of Japanese grapes such as Kyoho and Pione are popular for their large size and sweetness. You can experience apple picking mainly in October. Many varieties including Fuji, Tsugaru, Jonagold and Orin apples are grown. An apple picked on your own tastes especially delicious. You can drink freshly squeezed juice at some farms as well.

For more information, visit here.