Deep-Friend Pork Cutlet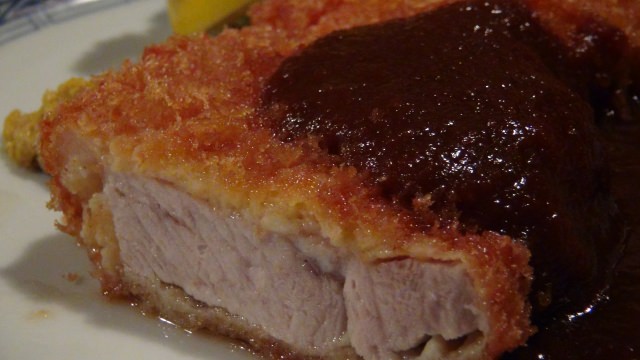 Tonkatsu is a popular breaded deep-fried pork cutlet dish of Japan. Typically served with using either the fillet or loin of the pork, Tonkatsu has found great popularity outside of Japan as well, with many variants of the dish. Some include menchi-katsu (breaded deep-fried hamburger), chicken katsu, katsu curry, and katsu sandwiches.
Originally consisting of beef, Tonkatsu began using pork in 1899. The dish originates from European cuisine, initially being called katsuretsu, eventually becoming dubbed Tonkatsu. While there are many ways to enjoy tonkatsu, the dish is typically served as an entree with special Tonkatsu sauce (some prefer sweeter barbecue sauces), cabbage, and rice. A personal favorite, be sure to try authentic tonkatsu next time you're in Japan!