Travel Japan: Crepes at Takeshita Dori!
Posted:
---
Harajuku's Crepe Craze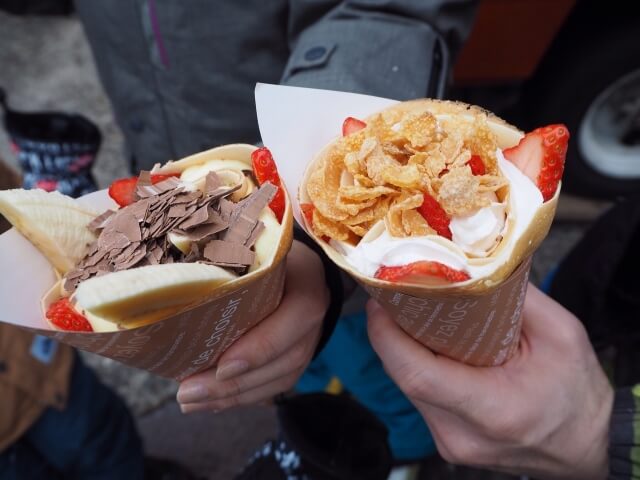 Tokyo has earned it's spot among the list of culinary treasures. With thousands of restaurants to sample in each area, there's an almost endless set of places to eat. Still, that doesn't mean you should go just anywhere and expect the food to be tear-inducingly good. For example, when you want some crepes that will make you think you're in Europe, Takeshita Dori in Harajuku is the place to go. Takeshita Dori is lined with tons of creperies serving the fluffy pancake with sweet toppings like strawberries, choco shavings, and whipped creme. Of course, one of the hottest places to visit when it comes to Takeshita Dori crepes is Comcrepe, a creperie from Toyama Prefecture that opened in Harajuku in 2016. What makes these crepe's so special? They've been given the crème brûlée treatment. The line is sometimes a little long, but the treat is well worth for your social media and your stomach. There's no doubt you can find awesome crepes in Takeshita Dori, so keep on the lookout for other unique crepe combos, and be sure to drop us a line if you think you've found the best spot on your Japan Tour. Till then, I'll be going down to the bakery for some crème brûlée pudding!