Travel Japan: Dogo Onsen!
Posted:
---
3000 Year Old Onsen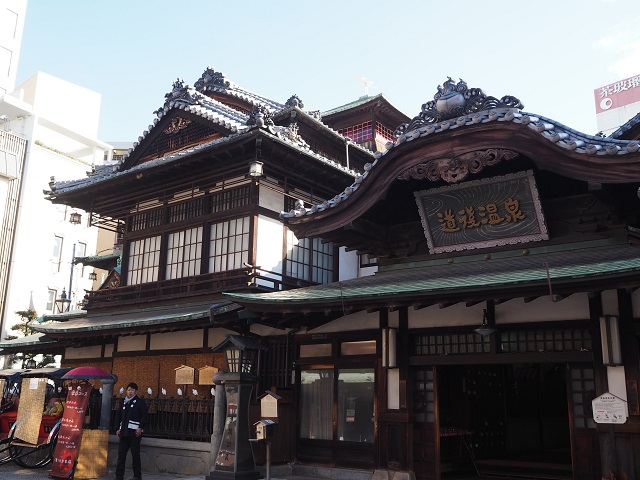 You don't have to be Japanese to have heard of Hayao Miyazaki's countless films. Among the list, "Spirited Away" is one of the most popular, based on the 3000 year old "Dogo Onsen" in Matsuyama. While we advertise this fact on our Grand tours of Japan series, visiting the onsen is more than just seeing a similar bathhouse to the one in the movie. During a recent trip to Japan, I made a brief stop in Matsuyama to pay "Dogo Onsen" a visit.
Arriving at Dogo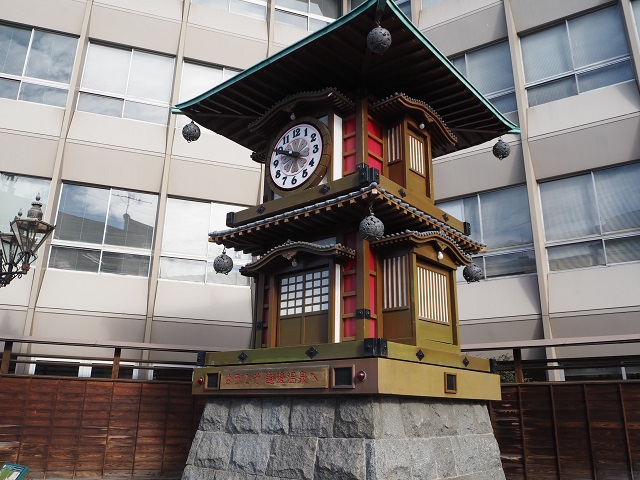 Upon reaching our stop in Matsuyama, "Dogo Onsen" isn't really in sight. A few steps out of the bus and instead, there's a clock tower and a well-spaced alley lined with stores. Called the "Bochan Marionette Clock", there's a special show every hour welcoming tourists. Unfortunately, I couldn't get a great shot during the show, but even without, it's a great meet-up point like the Hachiko Statue in Shibuya. You can stick around and wait for the show, or head down the shopping district for souvenirs for friends, or cut right through to go straight to the hot springs. There are also rickshaw rides available, which would have been great post-path had there been more time.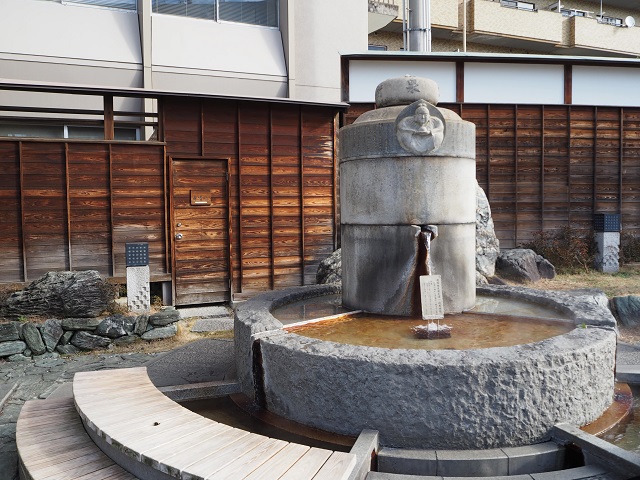 There's also a relaxing foot-bath, right by the clock. Perfect for soaking your feet after a bus ride over, the waters here are a sample of what's to come on the inside of the onsen!
Pre/Post Hotsprings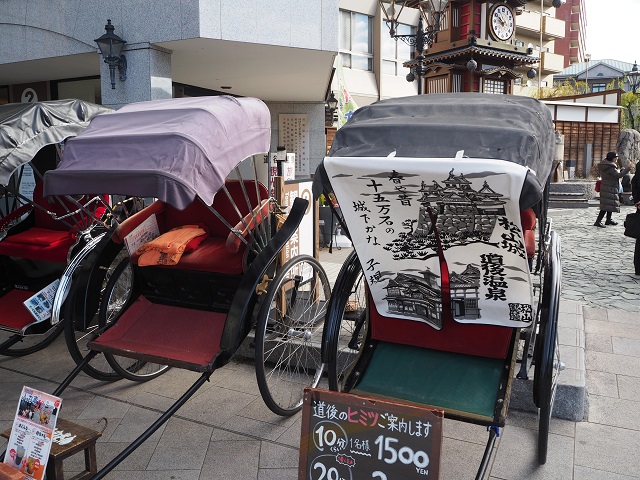 So as customary with all bathhouses, you can't use your phones while indoors. I really hope that doesn't come as a shock to anyone. But, there are plenty of things to do before or after your soak in the waters. The most fun that comes to mind is taking a rickshaw ride through the city for an old-school feel before or after your dip in a 3000 year old bathhouse. Of course, the shopping and dining around the area is a great choice. Many of the stores feature local delicacies and snacks for your enjoyment. You could also do some great shopping for clothing and other goods if you've already stuffed yourself full from lunch!
There ya "doGo"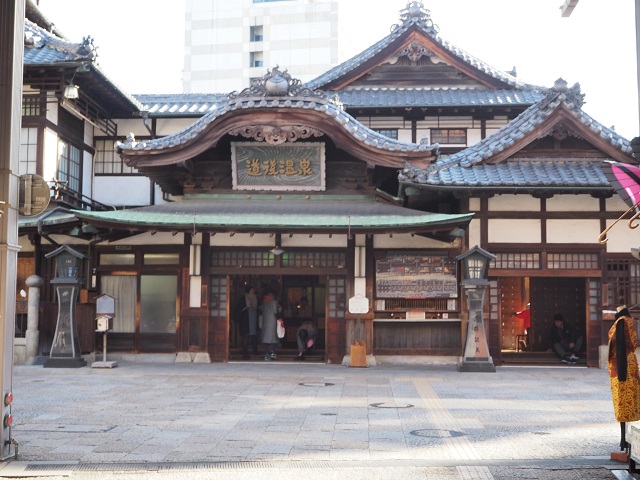 So I hope that has you looking forward to "Dogo Onsen!"
And as for the actual experience? You can select between a few different packages. I selected the basic one because I only had about half an hour. You do have to pay for everything from soaps to towel rentals to hair dryers, so either bring your own or bring enough yen! Don't sweat it though, the rental fee's aren't too pricey, as are the entry fees. The water was incredible, the perfect temperature to feel relaxed, without being overwhelmingly hot to enter. I would love to go back if I got the chance, just to spend the day there!