Travel Japan: Fruit Picking!
Posted:
---
Freshest Fruits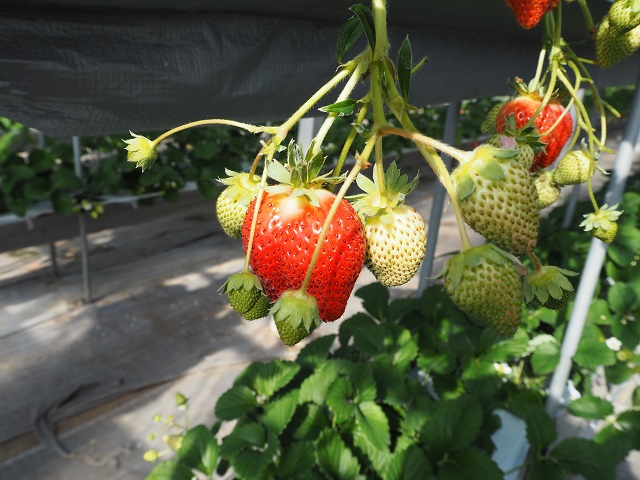 Most of my time spent in Japan is usually visiting family or seeing the sights. To be honest, fruit picking wasn't an idea that seemed too fun at first, but why not try right? Japan's agriculture has turned heads before, from square melons to crazy expensive peaches, the culture is fairly different then it is stateside. To be honest, I don't think there is a difference between some fruits grown in the US vs Japan, but when there is a difference, it is very noticable. For example, Japanese strawberries tend to taste a lot sweeter than their American counterparts. Just take a look at the strawberries to the right. Grown in Japan, I can tell you with full confidence, those were some of the best strawberries I've ever had.
Nishijima Flower Garden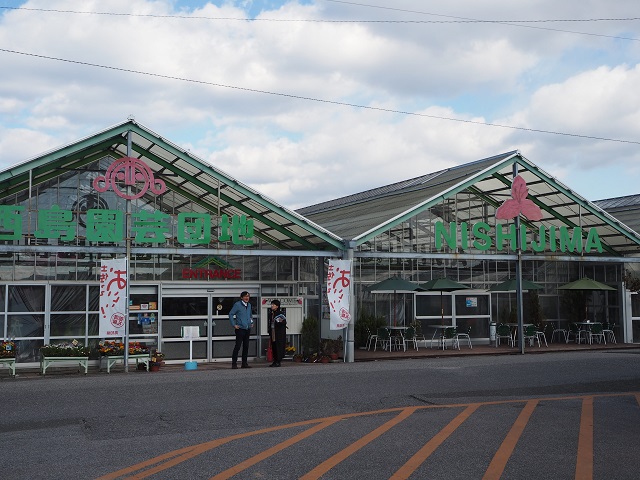 Our group got together and we went off to "Nishijima Flower Garden" in the Kochi prefecture to do some strawberry picking. The rates are pretty fair (around 1,200-1,400 yen; depending on the months) for all you can pick/eat. Your time ends when there are no longer any red strawberries left, so they often advise guests to call in advanced before coming. We were fortunate enough to still have a good amount of red in the lush of green. We maybe spent a total of ten minutes doing the actual strawberry picking, but I still remember how sweet those berries were. Too bad I didn't have a plastic bag with me or I would have taken some along for the bus ride.
Post-Picking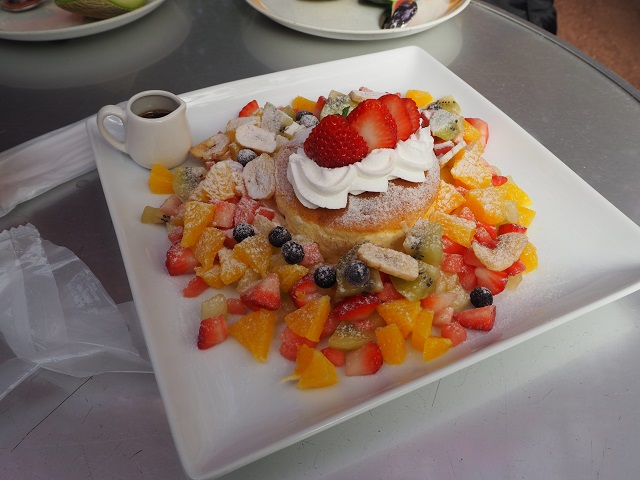 After our time picking strawberries, we found our way to the inside of the flower garden's nursery. Awaiting us were delicious pancakes, topped with the freshest seasonal fruits of Japan. After a small sample of strawberries, the plate was an excellent follow up. The pancake was incredibly fluffy, while the fruits had the right amount of sweetness. It took a while to even try a bite, because so many people wanted to take photos of the marvelous presentation.
Extra Shopping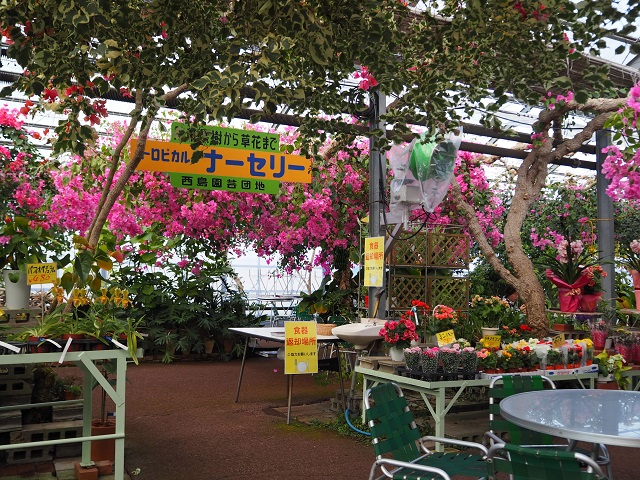 We enjoyed our pancake by the vibrant nursery next to the cafe. The aromatic smells of the flowers, mixed with the bright colors, provided a perfect setting for our mid-day snack. There's also shopping available for those looking to get trinkets or little souvenirs for children. The garden also had snacks using various fruits grown in Japan, for those who want something to take home.
I wasn't expecting to enjoy this nearly as much as I did, but all in all, there was a lot of fun to be had. If you get the chance to go fruit picking, even if it's just locally, I'd still recommend!