Travel Japan: Gachapon Gifts!
Posted:
---
Capsule Machines for last minute gifts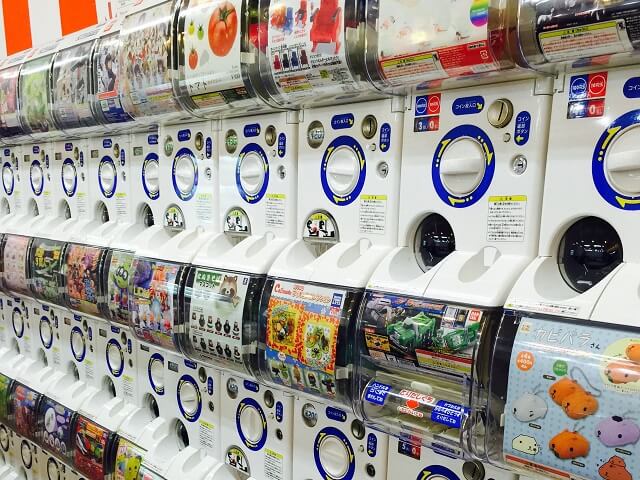 One of the best memories I have as a child visiting Japan is all the fun stuff I get to buy there that I otherwise can't get state-side. The list isn't the longest, but one of the recurring items on the list involves vending machines. In this case, gachapon machines, or capsule-prize machines. While similar to American coin-inserted dispensing machines, the quality of the prizes in Japan's machines are of a higher quality, often making them great collectibles. One of the best things about these machines are how convenient they are. Not only do they make for good last minute gifts, they also help eat up all the extra coins still in my pocket towards the end of my trip. Narita Airport actually has a section lined with these wonderful machines, so if you did forget someone or wanted a small little memento, this makes for the ideal last stop before heading home. Still, my favorite place to go to find these machines are where anime-concentric shops are. Akihabara and Nipponbashi are my top choices, and no doubt where I'll be spending a couple thousand yen next time I want to get a few of these capsule toys!