Travel Japan: Hot Pot
Posted:
---
Nabe | Japanese Hot Pot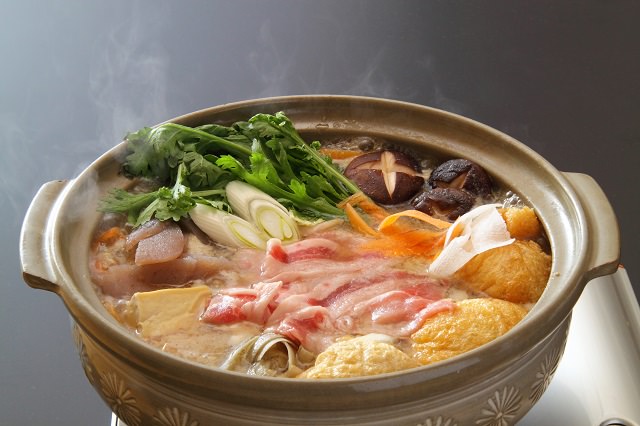 It's safe to say every culture has the perfect dish for when it's cold out. While most of my friends love chicken noodle soup with some hot chocolate on a cold winter's day, we in Japan prefer something a little different. While the term "nabe" generally means "hot pot", there are various styles to enjoy in Japan. Each style of hot pot is delicious, filling, and most importantly, keeps you warm when the temperatures drop in Japan. If you're visiting Japan in the chilly Winter season, be sure to stop by a restaurant for "nabe" to warm you up.
Sukiyaki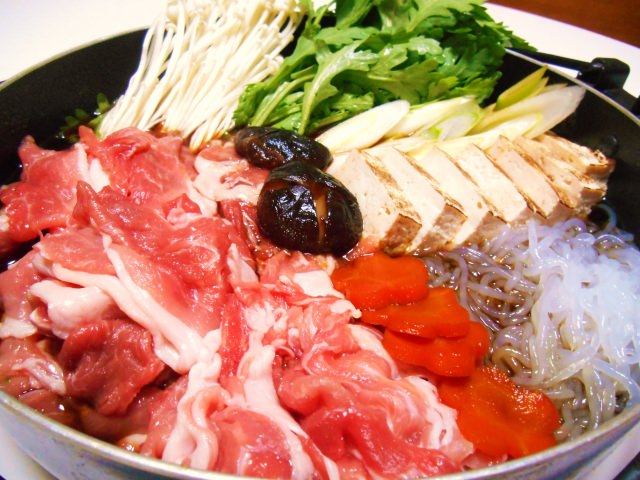 My personal favorite, "Sukiyaki" is a form of Japanese hot pot which uses a stew made from soy sauce, sugar, and mirin. Sukiyaki is usually served with vegetables, tofu, vermicelli noodles, and thinly sliced cuts of beef. The flavor is on the sweeter side, often enjoyed while dipping the cooked beef or veggies in raw egg. Just be sure to get a fresh egg, and you'll love this delectable dish.
Shabu Shabu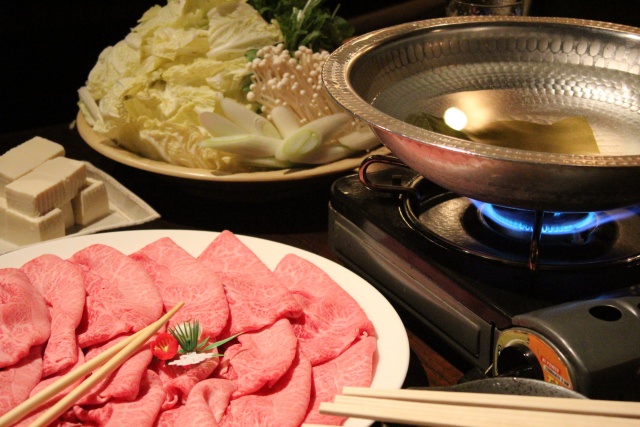 "Shabu-shabu" is a form of Japanese hot pot, similar to Sukiyaki, consisting of vegetables and thinly sliced meats. The broth is called "dashi", which is where you dip pieces of meat in the pot while cooking. This popular dish is often enjoyed at home due to the minimal prep time required, and the ease of eating with friends and family. The meat is cooked as you eat, similar to korean barbeque. You only need to dip the meat in the water for a few seconds, which is more than enough time for the meat to cook. The sound made during the process of swaying your meat in the pot is similar to "shabu-shabu", which is how the dish got it's name.
Tips!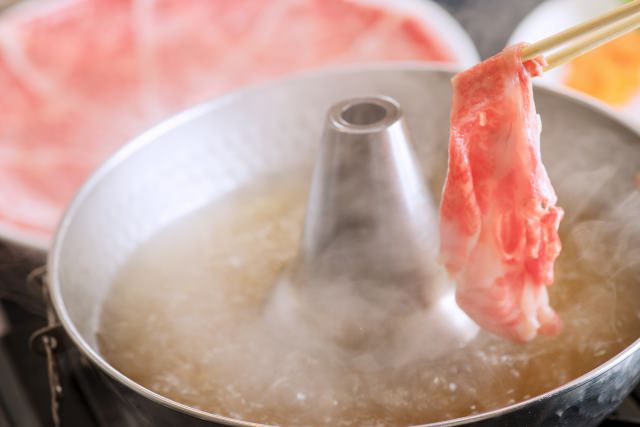 It's best to leave your piece of meat in the hot pot for only a few seconds. If you leave it in too long, it will loose it's flavor. Be sure to enjoy hot pot the next time you find yourself feeling chilly this winter.