Travel Japan: Instant Foods!
Posted:
---
Japan's invention, instant noodle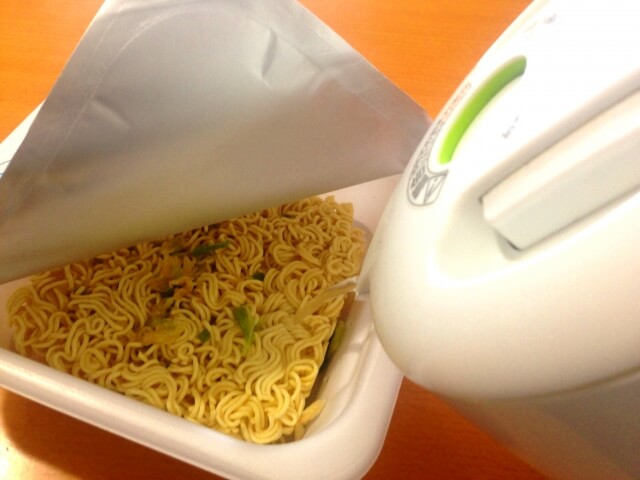 There might is nobody who haven't eaten instant food in this century. Instant food is defined that can be eaten without cooking and that can be preserved for a while. Especially, instant noodle is well known as one of instant food, and eaten by many people around the world. By the way, did you know that instant noodle is invented by Japanese company? Momofuku Ando, the founder of Nisshin Food Products, is the first inventor of instant noodle in the world. One day, when he saw his wife was cooking Tempura, she put vegetables covered with dissolved flour into oil, the idea of making instant noodle come up his mind. Then, he invented the way to preserve noodles for a long time by let noodles boil, deep fry, and dry. After he invented this method, it spread into other noodle company and even abroad. In Japan, making food instant is very common, besides noodles, there are instant tofu and seaweed. By using those products, it doesn't take a time to cook, and people can keep it for a long time.
Various instant food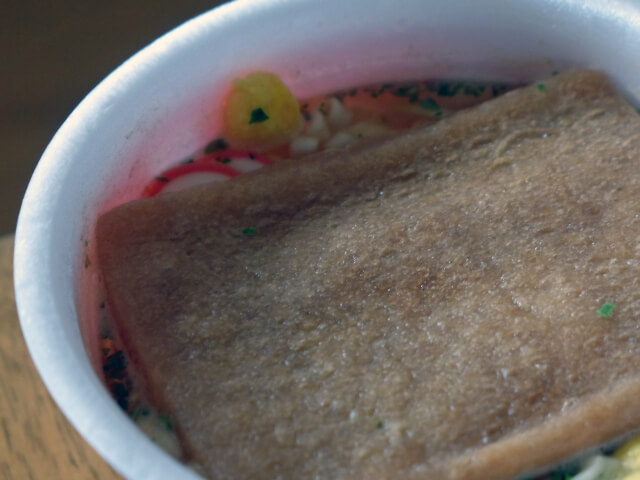 When you hear instant noodle, you might image that noodles in cup with some vegetables, however, in Japan, there are more variety instant noodles. Loved by Japanese people for a long time, Kitsune, deep-fried tofu, and Tempura can be instant with noodles. Both of them are usually eaten with noodles, so they are put on noodles in instant cup noodles. Instant noodle is not just a convenient food, in Japan, there are various type of instant noodles in each area, the taste is different from the region, and often famous ramen restaurant produce its instant noodles so that people enjoy the same taste at their house. Instant food is not heavy and is cheap, that is also good for souvenir.