Travel Japan: Iya Valley Kazurabashi
Posted:
---
Iya Valley Vine Bridge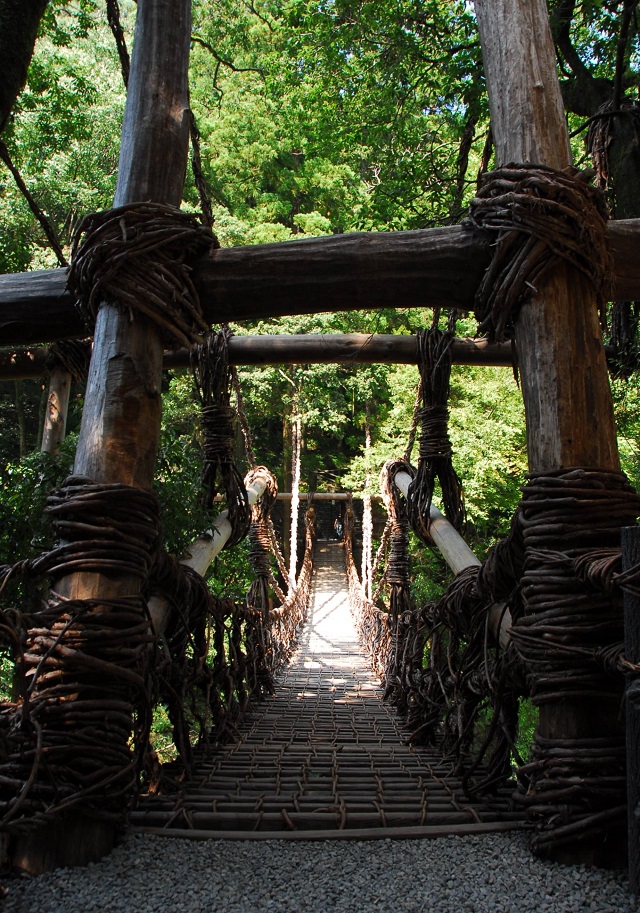 While a lot of us may have fears that make sense, there are some fears that are a little far-fetched. However, being afraid of falling while crossing the "Kazurabashi", or Vine Bridge, in Iya-Valley wouldn't be far-fetched at all. Still, when you travel well over three thousand miles to visit a new place, you're going to have to put that fear aside for the sake of the experience right? It may not sound like much, but crossing the Vine Bridge in Iya-Valley is quite the experience.

While the entrance on the right may not look like much, this bridge needs to be rebuilt every three years, and has gaps around 3-4 inches (at least) between each step. They say the bridge was built out of vines in case intruders tried to invade the village, locals could cut down the bridge, causing invaders to plummet to the bottom. I'll say from the get-go, you probably don't want to be wearing heels when you cross (like one of my friends did during our go). The height of the bridge to the river is around 14 meters (say around 45 feet) high, so don't look down if you're afraid of heights. It's better to look off into the surrounding scenery, which makes crossing this bridge well worth.
While Crossing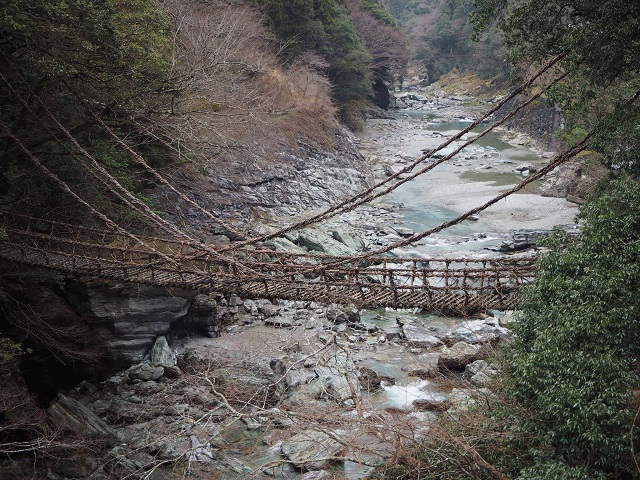 When you actually cross the bridge, your first few steps may be overly cautious, but it doesn't take too much effort to adjust to (unless you're in heels, in which take your time). The first few steps are daunting, and the bridge shakes as you go which may not help with the nerves, but that feeling of anxiety is quickly overcome with awe and wonder when looking down the stream of the "Iya-River" that flows beneath the bridge. The bridge will shake as more people step on, but hold on tight to the side and watch your step, and you'll be just fine. When you cross the bridge, there's a beautiful little waterfall that's just a two minutes walk away.
Biwa-no-Taki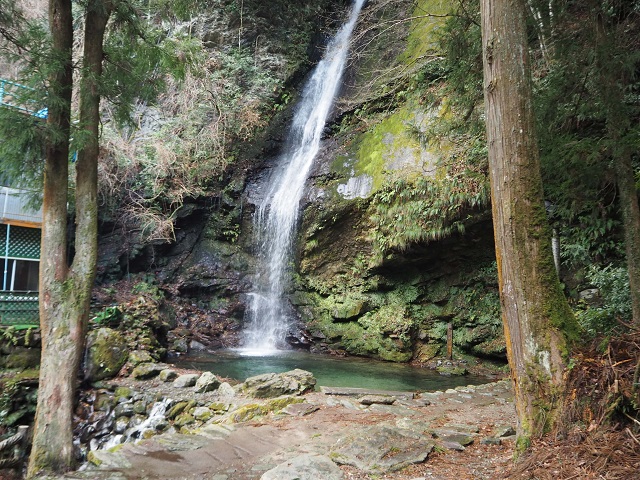 Called "Biwa-no-Taki", or Biwa Waterfall, this beautiful waterfall makes for a backdrop to a group picture, or looks great by itself. Next door is a small restaurant, one of many vendors that have fresh, local specialties, being cooked up for those who built up an appetite after crossing the Vine Bridge. Definitely worth stopping by for a small snack, there's even a small path perfect for hiking that goes along the Iya-River. If you're a nature lover, I'd highly recommend spending some time going to Iya-Valley to cross the famous "Kazurabashi"