Travel Japan: J-World Theme Park!
Posted:
---
Pictures, pictures, and games!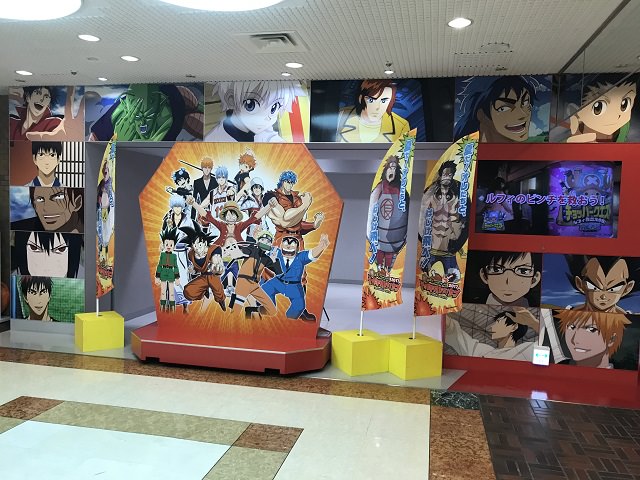 It was only a matter of time before Japan had a theme-park dedicated to the works of manga and anime. J-World in Tokyo is one of the best examples, bringing some of Japan's most popular character's in Jump manga to life, right before your very eyes! During a recent tour in Japan, I was fortunate enough to join along the anime portion of our usual tours, and got to experience a vacation unlike any other!
I've always been a big fan of Jump, from the ever popular Dragon Ball series to the current hit My Hero Academia, if you are a fan of anime, you probably have heard of Jump. This theme-park did not fail to deliver in bringing the anime world I love to life. From outside, you can see all of the characters on posters and cut-outs, promoting future anime films/games and providing a great backdrop for photos. Once you're inside, it feels like another world. There are special sections dividing the theme-park, showcasing some of the most popular anime's and manga's around. I was able to play a couple games focused on popular titles, including:
Dragonball-Kamehameha Tutorial (super awesome)
Gintama-turn based game
Reborn-hitting a piece of meat to land on a plate?
Kuroko-no-Basuke- there was a min-game based on the coach's curry. I did not do as well as I hoped on that one.

There were a lot more games, but I didn't have the time to explore sadly. I would recommend if you choose to come back, do it during the night for the Night Passport option. It allows for unlimited play for games (unlike the pay-to-play format) and includes admission, making it the sweetest deal to fully enjoy the park!
Stop to Shop before heading home!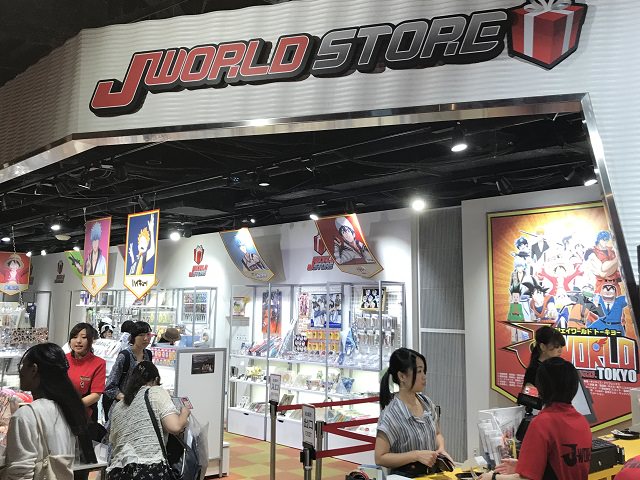 If you're lucky and staying close by to the park like I did, take advantage of the J-World store! You can get some of the best products based on your favorite characters. If that isn't enough, there's also a food-court right next to the store, filled with themed dishes and drinks to keep the Jump fun going from start to finish. There are also various dining and shopping options available in Sunshine City, the mall that houses the theme-park. Be sure to stop by the Pokemon Mega Center one floor below to get some exclusive Pokemon goodies after your fun in J-World!