Travel Japan: Konpira Kabuki Theater!
Posted:
---
Kanamaru-za Theatre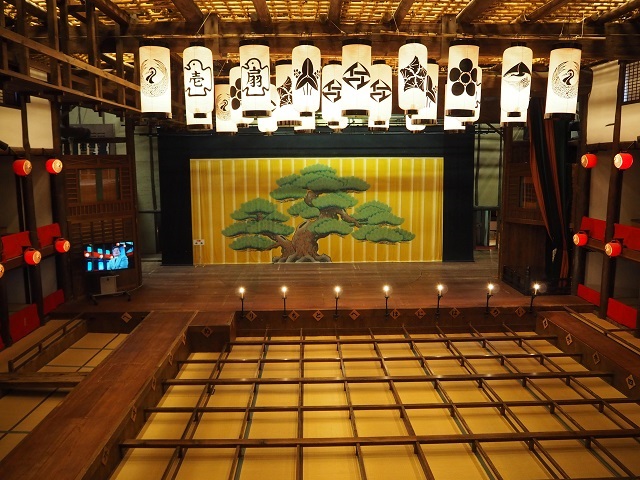 You may not have ever seen Kabuki before, but that doesn't mean you've never heard of it. One of the most popular forms of entertainment in ancient Japan, kabuki still maintains its rich history, even in the present day. While visiting the Konpira Shrine in Kagawa, I took a pit stop to visit the Konpira Grand Theatre. Kabuki doesn't really entice me, but the history and architecture of these old theaters make them worth visiting to get a glimpse into the lives of yesterday. While Japan has a few kabuki theaters spread across the country, touring the Konpira Grand Theater was a great stop before calling it a night and resting in my room.
A Brief History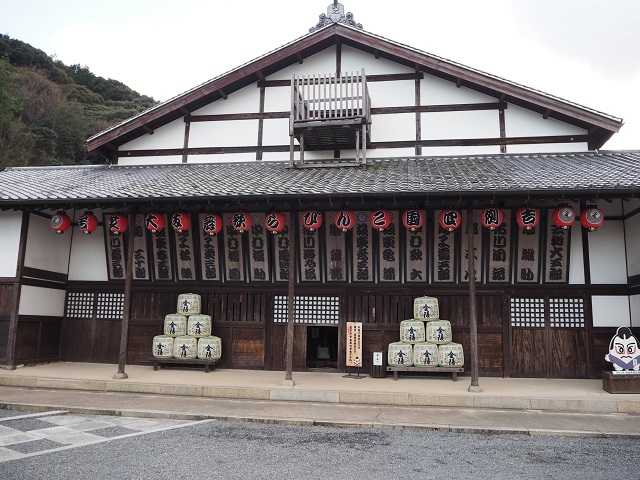 Konpira Grand Theatre in Kagawa, also known as Kanamaru-za, is the oldest kabuki theater in Japan. The theater was built in 1836 and was owned by a local Buddhist temple but was bought and controlled by several other people through the years until a man by the name of Kanamaru Genjirō purchased the theater and named it Kanamaru-za in 1900. There was a time when the theater was not being used or was being used as a movie theater in its early years until it was designated as an Important Cultural Property of the national government. Today Konpira Grand Theatre or Kanamaru-za is a renowned kabuki theater that showcases great kabuki performances for a month every year. The theater has many distinguishing characteristics but guests will most likely notice the tatami floor in the main seating section most easily. Rather than renovating the theater with modern seating, Kanamaru-za keeps its traditional detail with the use of tatami seating.
Taking a tour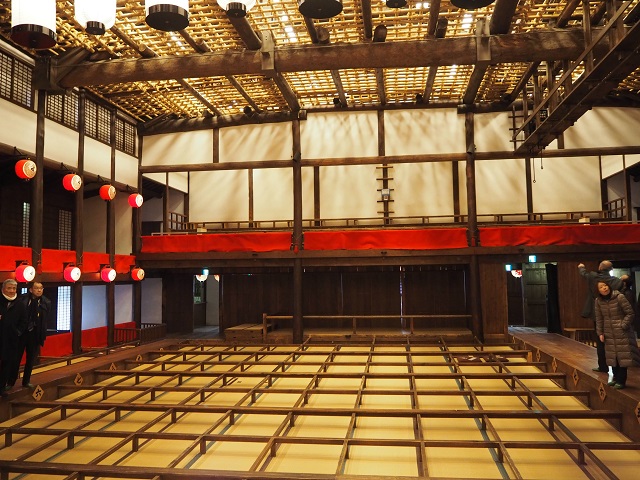 Taking a tour through a Kabuki theater was more interesting than expected. The seats are as old-school as they can be, having guests sit on tatami mats on a slope so everyone can see the show. There was no heating/ac in the building either, so it was pretty cold when we were there in the last week of January. Still, walking backstage and from the balconies to get a glimpse at the lifestyle was worth wearing an extra thick jacket. To the left you can see what it would look like from the stage facing the audience. Those wooden beams above the tatami were the old-school seating arrangement dividers, much like buying assigned seating in a movie theater. The building had a traditional vibe to it from first step to last, sparking the imagination of everyone in the group to think what life back then must have been like. Really, the only downside during this visit was not getting to watch a kabuki show.