Travel Japan: Matcha
Posted:
---
Stopping for a spot of tea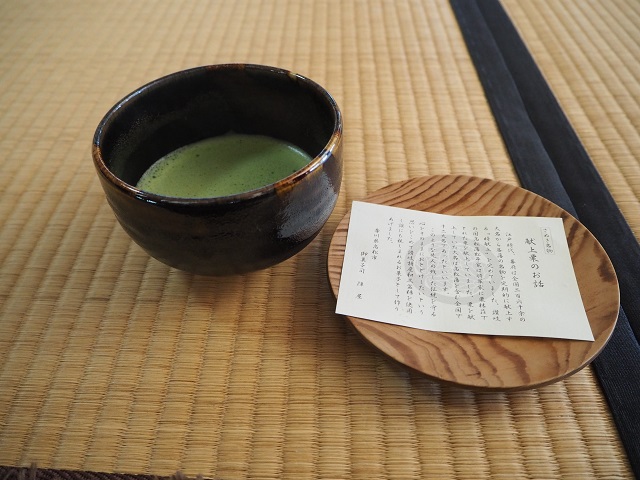 One of the things I've noticed we offered on our tours but never really had a chance to experience for myself was a traditional Japanese tea ceremony. A long standing practice in Japanese culture, I wanted to change that on my next visit to Japan. Unfortunately, I wasn't able to enjoy the full "Sado" experience, but it was incredible to have a relaxing cup of matcha green tea while in a traditional Japanese tea house at Ritsurin Garden.
For those unfamiliar with what "Sado" is:
The tea ceremony (sado: "the way of the tea") is a ceremonial way of preparing and drinking tea. The custom has been strongly influenced by Zen Buddhism. Nowadays, the tea ceremony is a relatively popular hobby. Many Japanese, who are interested in their own culture, take tea ceremony lessons. Tea ceremonies are held in traditional Japanese rooms in cultural community centers or private houses. The ceremony itself consists of many rituals that have to be learned by heart. Almost each hand movement is prescribed. Basically, the tea is first prepared by the host, and then drunk by the guests. The tea is bitter matcha green tea made of powdered tea leaves.
Served our Tea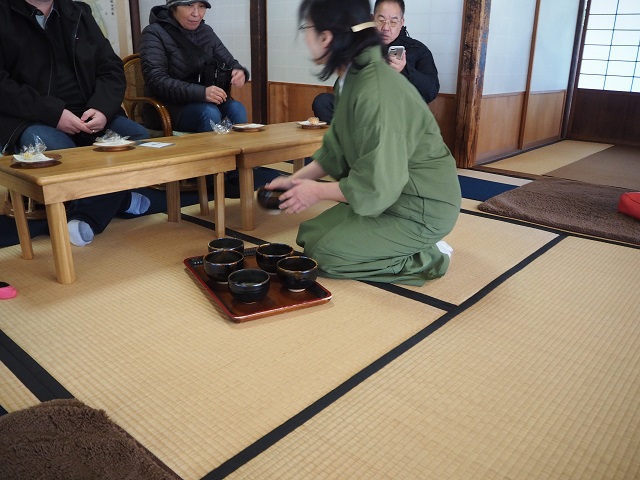 There wasn't enough time to partake in a true tea ceremony, but we had our tea served by one of the workers and all sat around the tatami (bamboo) mats to enjoy our tea. It was a litle more bitter than I'd like, but the tea was rich in flavor. We were fortunate enough to be in Ritsurin Garden while this was going on, so we already felt relaxed and at peace going in, which is a great mindset to have.
Confectioneries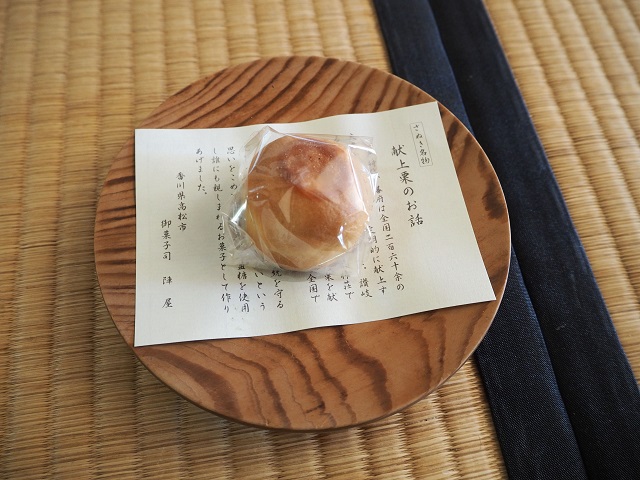 There were also individual confectioneries wrapped for each of us to compliment the matcha. The flavor was perfect, a chestnut filled snack which was just the right size. All in all, it was a nice break from the hustle and bustle of sight-seeing through each prefecture. Lucky for you, you can enjoy a traditional green tea ceremony on any of our Japan tours, so be sure to try some matcha the authentic way the next time you're in Japan!