Travel Japan: Rice Paddies
Posted:
---
What are those step like structures?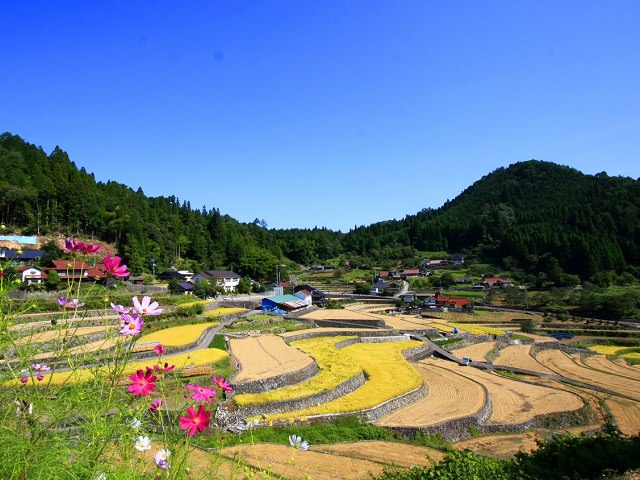 If you have ever traveled around Japan, outside the big cities, you must have seen big areas that look like neatly separated ponds. Well, most of you know but those are rice paddies and they are an integral part of Japanese society/culture as they produce majority of the rice that is consumed in Japan. Dating back to the early Yayoi period, the earliest rice paddies were thought to have been brought over from Korea, who had already been developing the wet-field agriculture way of life. Since then, it was and still is a staple of Japanese culture.
Farmland with a View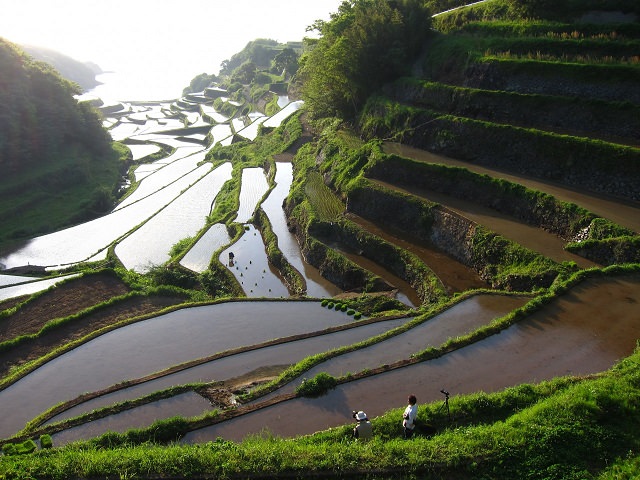 Now you may be thinking, there isn't anything special about rice paddies and brush it off as Japan's version of farmland, which isn't true! There are certain rice paddies/terraces that have an amazing view alongside the paddies themselves. For example, the picture to the right is from Hamanoura in the Saga prefecture. The Hamanoura rice terraces are made from cultivating the hillsides by the ocean. As you can see, giving the right weather and/or timing, it is quite possible to get a fantastic view that you would not see anywhere else. Who knew you could find beauty if rice paddies, right?
Grain of Art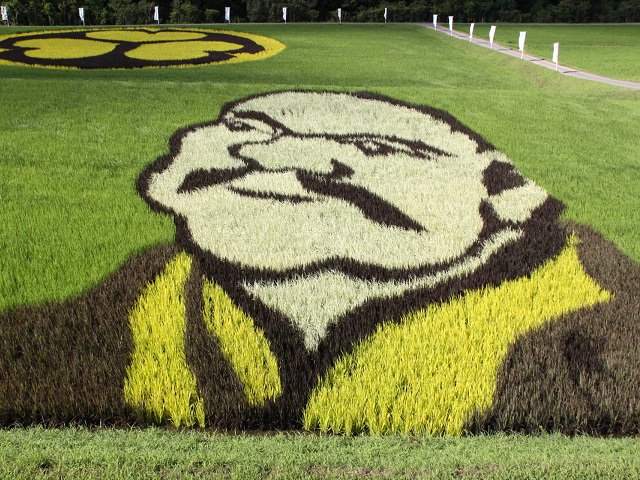 More recently, rice farmers began to create art with the rice paddies, also known as tanbo art. This was done to attract more tourists/visitors to the countryside in order to boost the economy of the region. Many rural cities have caught on to the trend and local rice farmers now collaborate with each other every year in order to create something new. Despite it's ancient history and dwindling numbers due to the small number of farmers, I recommend stopping by one of the rice terraces/paddies and enjoy the surrounding nature and really appreciate all the hard work that is put into maintaining a quintessential part of Japanese culture.