Travel Japan: Shikoku Pilgrimage!
Posted:
---
88 Temple Pilgrimage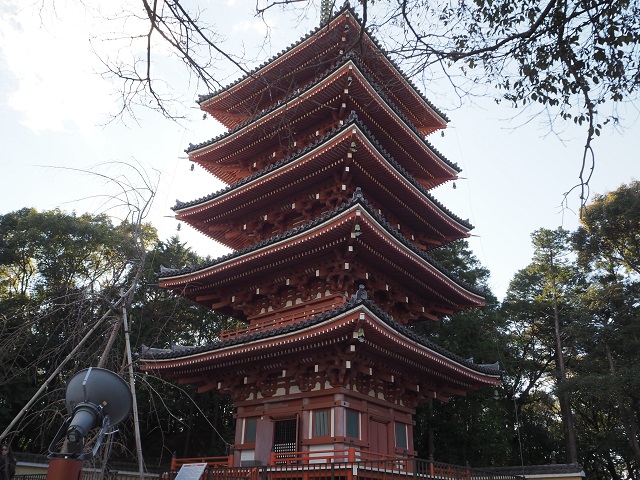 Most people who have been to Japan will tell you to visit a temple when you get the chance. Given that each city has it's own shrine, it's safe to assume you'll be able to visit at least one temple during your trip. If you choose to go to Shikoku, why not visit some of the temples on the "88 Temple Pilgrimage of Shikoku" during your stay?
What is the "88 temple pilgrimage of Shikoku" you ask? In short, the pilgrimage involves visiting the 88 temples in Shikoku associated with the Buddhist monk Kukai. You don't need to visit the temples in order from 1-88, and there are an additional 20 temples you could visit after the 88 on the path. The entire course consists of about 750 miles, so nowadays it's not uncommon for pilgrims to use cars, taxis, trains, or other modes of transportation. Most pilgrims are easily recognizable by the white clothing they wear, the sedge hats, and walking sticks. While in Shikoku, I managed to stop by two temples listed on the pilgrimage, number 31 Chikurin-ji in Kochi and number 75 Zentsu-ji in Matsuyama.
The five story pagoda at Chikurin-ji Temple above
Being on a historic path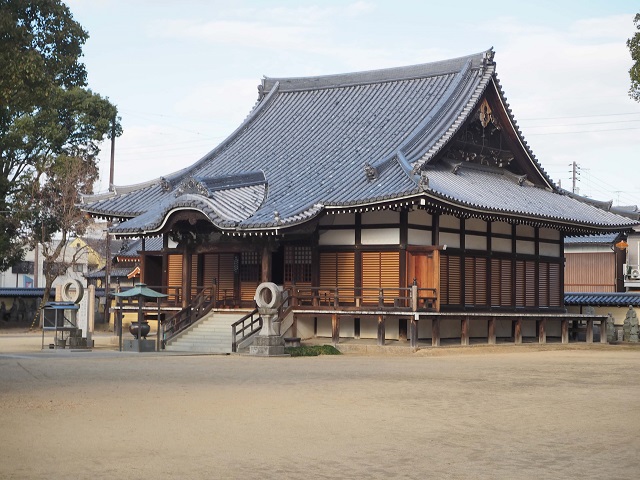 Even though I only got to visit two of the temples on the 88 pilgrimage, once I realized how difficult this pilgrimage is to complete, it only made me want to do it more. Both temples were amazing to visit, each having unique treasures and sights, while maintaining a sense of familiarity to one another. I could only imagine that the temples connected in this pilgrimage all share a similar atmosphere and ambiance, while still keeping it's own unique factors. I picked up good luck charms from both for myself and for gifts, but when it came down to it, I wanted to go to the other 86 temples. It doesn't help when you see the pilgrims dressed in their white clothes and straw hats. Talking to those pilgrims about their dedication and the experiences they've had along the way could make for it's own travel blog!
What's the Difference?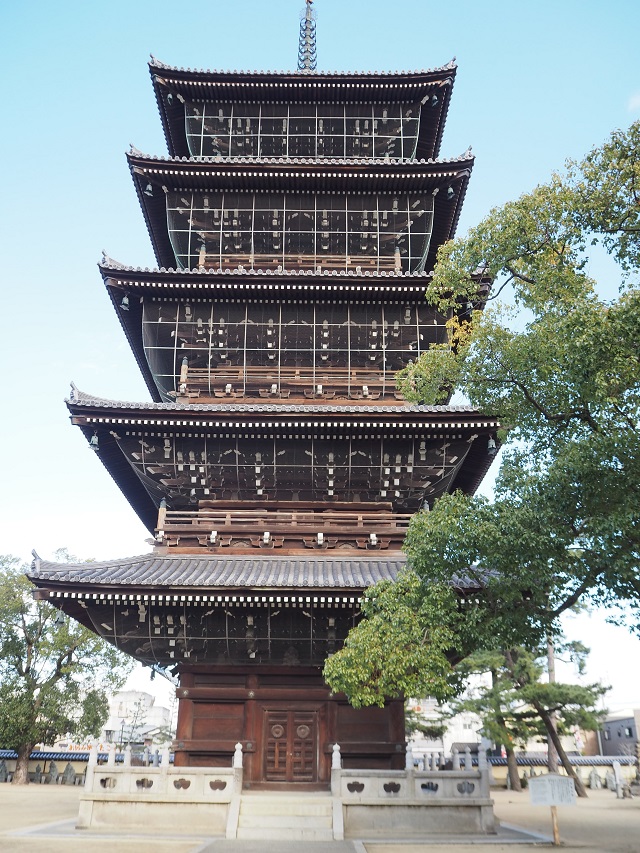 When you visit each temple, you're bound to notice the similarities between them all. For example, there were five story pagodas at Chikurinji and Zentsuji. Yet, right away looking at these images (Left is the five story pagoda at Zentsuji Temple), you can still see the unique charms that seperate the temples. Between the two, I did enjoy Chikurinji more, but that was also because of Chikurinji's location. Located right by Mt. Godai, there are great views to be had before entering the temple to pray. There's also the "Makino Botanical Gardens", a personal favorite spot for enjoying folliage of all kinds. Still, I hope to go back to Shikoku one day and finish visiting the other 86 temples!
Before Praying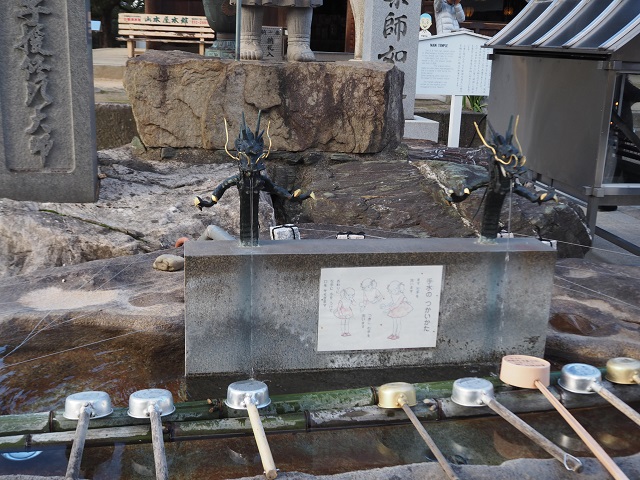 Don't forget to wash your hands before praying at a temple!