Travel Japan: Nagashi Somen
Posted:
---
Nagashi Somen Noodles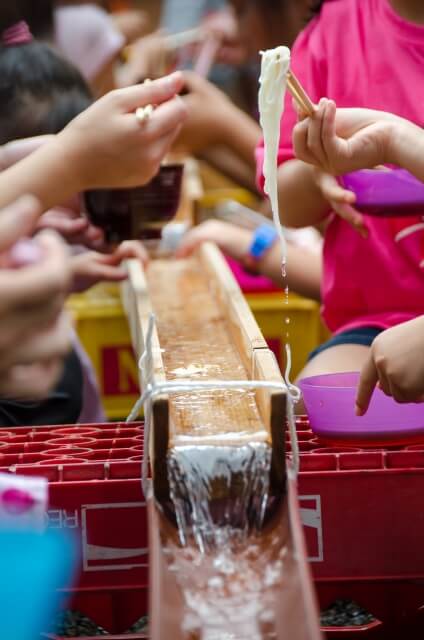 It's getting hot and the season for something cold to eat is here. As we have introduced some food for summer before such as shaved ice and water melon, today I'm going to introduce unique noodle for summer. What comes to your mind when you hear of Japanese noodle? Ramen, Udon, and Soba is Japanese famous noodles and they are well known to foreign people, but have you ever heard of "Somen"? This Somen itself is not so unique, the way of eating is very interesting.
What's Nagashi Somen?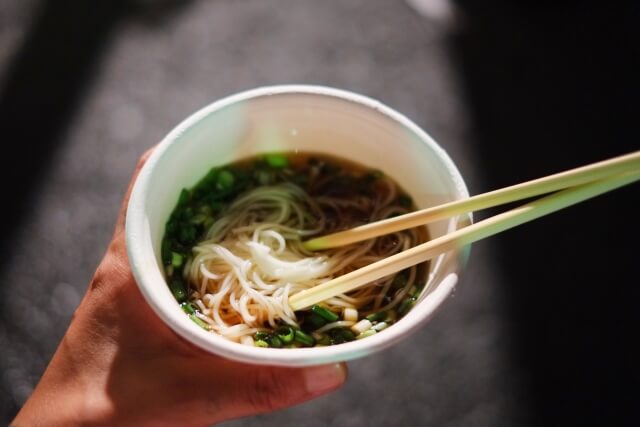 Somen noodles are a type of very thin wheat noodle usually eaten cold. Somen serves not in a bowl or a plate, but racing by in a bamboo pipes full of flowing water! To eat Somen, you need to catch running noodles with your chopsticks! Then dip them into a cup of cold noodle sauce. People usually add sliced green onion, sesame, and grated gingers in the sauce, and enjoy that flavorful taste. Nagashi means water flowing, so we call this way of eating "Nagashi Somen".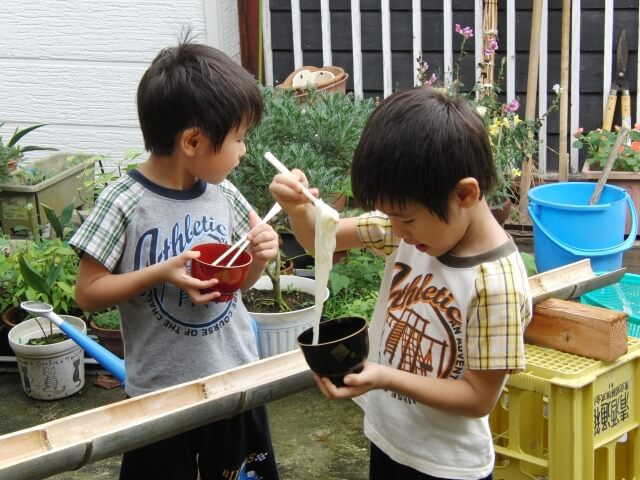 In my home, our family enjoyed Nagashi Somen every summer with bamboos that my grandpa cut from a hill behind our house. He cut some bamboos and connect them, then flow fresh water from the top. The sight the white Somen racing in green bamboo pipes full of fresh water reminds people of a paticular Japanese summer. These days, that kind of traditional Nagashi Somen set cannot be seen easily at common house, however instead of that, you can enjoy Nagashi Somen at some restaurants in Japan. Or, in this season, you might see "Nagashi Somen Machine" at electrical appliances stores. Catching running Somen noodles with chopsticks is difficult even for Japanese, but if you are confident in your chopsticks skills, would you like try Nagashi Somen in Japan next time?