Travel Japan: Summer Snack-ing
Posted:
---
Somethings taste better in the Summer
If we've learned anything about Japan, it's that the country's four seasons are distinct and unique. Each season is filled with customs and traditions, from festivals and prayers to dances and tree racing (Onbashira Festival, look it up. I'll wait). Now, I love Sukiyaki as much as the next guy, but there's no way you can enjoy sukiyaki in the summer of Japan. With that in mind, lets go over a couple of great summer snacks to sample at your next festival, or just while walking around the hot streets of Japan.
1) Watermelon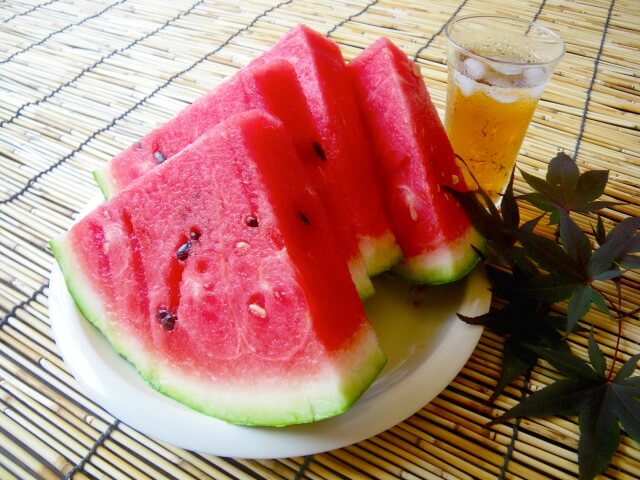 Go to any of Japan's beaches during the summer, and you're sure to see watermelon packed with all the lunches. A summer favorite in the states is just as big in Japan, if not bigger. Of course, out there, all you need to enjoy watermelon is a fresh piece and some salt. Just sprinkle a little seasoning right on, and viola, you have a delicious snack. Plus, with the salt, the watermelons help reduce your risk of dehydration. Pretty sick trade off right?
2) Yatai Food (grilled corn though)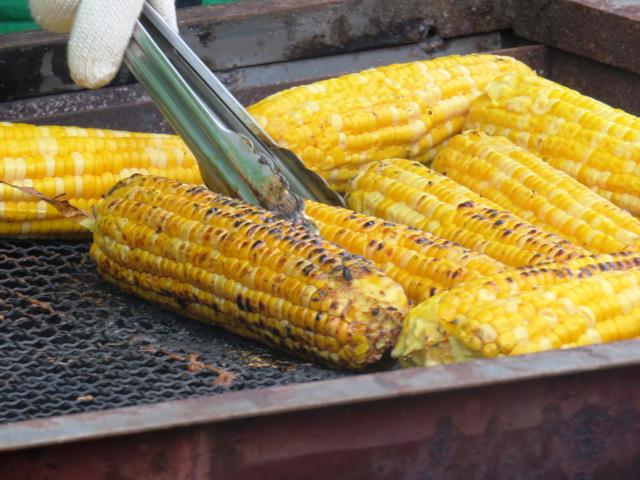 As much as the brutal heat is an unpleasant factor during the summer, the foods made fresh at festivals helps make up for it. While the heat may make it difficult for some to enjoy all the great foods, watching yakisoba, okonomiyaki, dango, and corn all getting grilled up in front of your eyes is enough to set your tummy off. One of my all time favorite foods to enjoy (both in the US and Japan) grilled up is corn. While some may get their fix with takoyaki, the simple veggie is all I need. A little bit of seasoning goes a long way, making this a must have summer treat!
3) Ice Cream & Soft Serve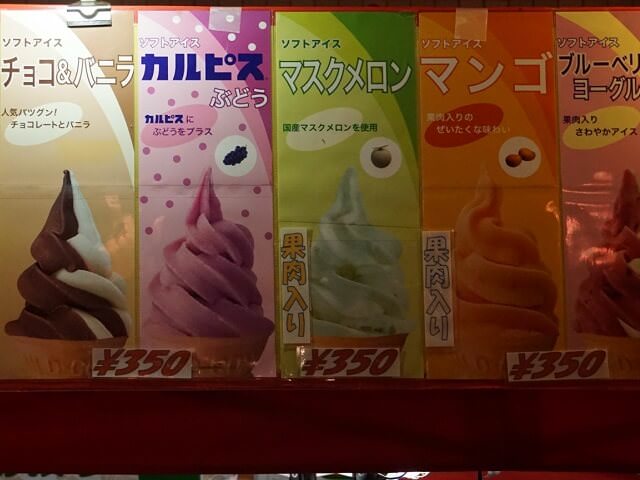 Okay, okay, so you can have ice cream almost anywhere, but Japanese soft-serve is another class. Maybe it's similar to the ice-cream cones served by McDonald's, but there's definitely more flavor noticeable. The soft-serve ice cream in Japan is served in as many flavors as you'd find in an American grocery store's ice-cream section. Don't forget the matcha option while you're here. The popular tea blended with soft-serve results in a flavor that keeps you cool and feeling fancy while avoiding the blazing sun.
Is there anything we missed? What summer foods are essential for you? Follow us on Facebook and Instagram for more news and updates about Japan!