Travel Japan: Yatai
Posted:
---
Summer Festival Food Stands
During summer in Japan, there are summer festivals called Omatsuri which have special meanings. Some examples include expression of gratitude after crop harvest and escaping summer heat of the Japanese summer. At Omatsuri, there are rows of food stands called Yatai. Japanese people go to Omatsuri with their family, friends, and boy or girl friends. You can also see a lot of people wearing Japanese colorful traditional clothes, Yukata. Japanese people enjoy Omatsuri with delicious food, beautiful Yukata, and watch fire works.
Great Food and Fun!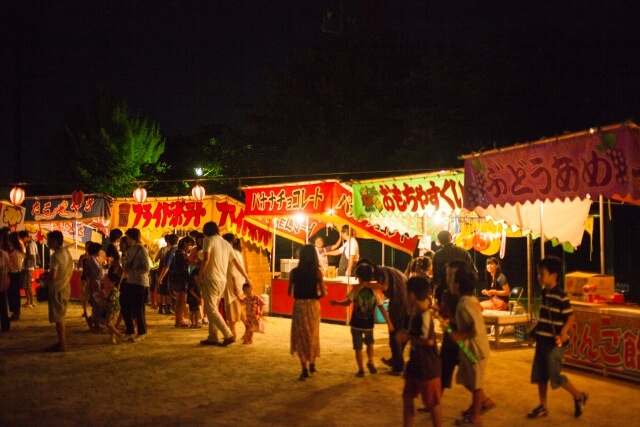 At a Yatai, you can enjoy various delicious foods like Takoyaki, Okonomiyaki, shaved ice, chocolate-covered bananas and so on. They are cheap, usually sold around 400 yen. You can buy your favorite foods from food stands and enjoy it while walking around and enjoying the festival's lively atmosphere. Besides food, children enjoy many activities such as shooting games and goldfish scooping games.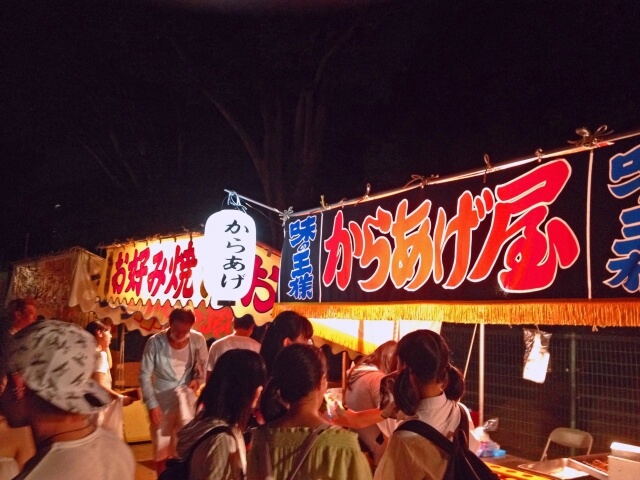 You can see a small group of people all coming together to enjoy the food at this Yatai. If you're on a Japanese Festival Tour, be sure to get some snacks from a Yatai!