Travel Japan Tips: Where to expect ATM's
Posted:
---
Getting Cash Fast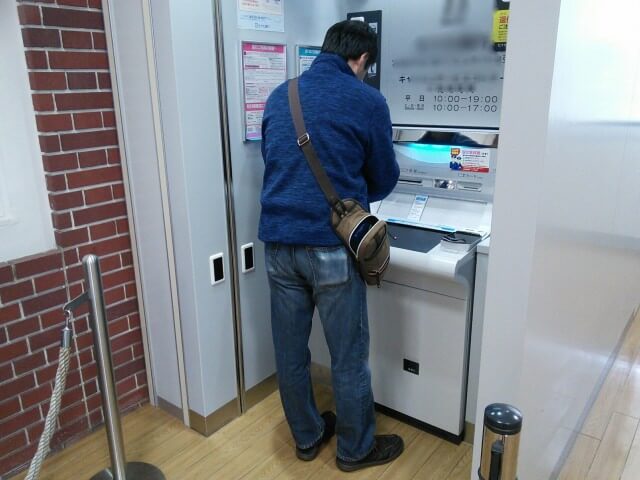 One of the things that shocks me more and more is when I hear people who travel tell me they pay for everything with their credit card. Don't get me wrong, when I'm on the west coast, I only carry plastic. However, despite the huge strides in technological advances Japan has made over the last few decades, the country still operates primarily in cash. Thus, the number of times I've read complaints or had to tell friends in advanced to bring cash with them is just too high. Of course, there are situations where you bring cash, but run out and need more before you return home. Normally you would just go to an ATM or bring credit cards to handle all your transactions, but that may not work too smoothly in Japan. If you find yourself strapped for cash and only have your credit cards on you, here are two bits of advice that hopefully help your situation!
Prepare your credit card. It's common sense, but a fair reminder doesn't hurt. When you plan on traveling to Japan, be sure to alert your credit card company. This includes setting up a Pin for whenever you need to withdraw cash, as well as letting your credit card provider know that the charges made out of country are completely natural. There's nothing worse than being on vacation and having your credit card deactivated. Take it from someone who has actually had that happen, it's not fun. Big time.
7-11 & the Post Office are your friends. These are the only two places in Japan where you will be able to find an international ATM. Meaning, every other ATM you go to will reject your card whenever you try to insert it into the machine (unless you have a Japanese credit card of course). As it stands, 7-11 or the Japanese Post Offices are the best places to go for an international ATM. Anywhere else may as well be a waste of time.
We've often talked about the convenience of an international ATM on our tip pages, but there are a few other things to note when it comes to using your credit card in Japan. For one, when you're in an airport in Japan, almost all of the stores will accept your card. If you are worried you may spend too much of your yen at first, maybe pick up a couple essentials at the airport you feel you will need on your tour. Of course, the prices will be a little more pricey unless you make your purchases at the duty free shop, so keep that in mind. Most hotels do offer exchange services as well in case you have some cash from your country you want to convert as well!