Travel safety tips: How to pack batteries
Posted:
---
Travel safety tips: How to pack batteries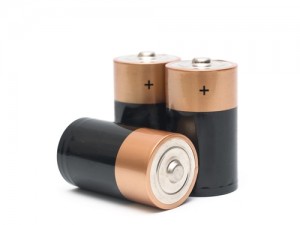 When you embark on your Japan vacation via airplane, it's important to be aware of the items that you're prohibited from bringing with you, as well as those that must be transported following specific safety guidelines. Some of the belongings you'll need to be wary of packing in your suitcase are batteries.
"The Federal Aviation Administration (FAA) has implemented safety guidelines for batteries being transported on airplanes designed to prevent fire-related incidents from occurring," states the Transport Security Administration (TSA) blog. "The TSA works closely with the FAA on potential aviation safety and security issues, and TSA security officers are trained to identify potential safety and security battery-related threats in carry-on and checked bags."
While you can visit the TSA blog to see a list of batteries that are and are not permitted, in this post we'll examine safety tips for packing batteries that are allowed:
Don't bring damaged batteries with you
Keep batteries in your carry-on baggage so they are easy to access if necessary
Make sure all battery-powered devices are turned off
Place each battery in its own separate plastic bag
There are a lot of essential preparations that go into traveling overseas, so anything you can do to ensure that your Japan vacation goes smoothly once you arrive will greatly reduce your overall stress level. At Japan Deluxe Tour, we aim to provide travelers with a number of fully escorted tours through this gorgeous country. When you book your trip to Japan through us, we can guarantee that you'll get to experience all the can't-miss sites in Tokyo, Kyoto, Hiroshima and more.