Japan "Rolls" out another fun product
Posted:
---
Roll Out in Style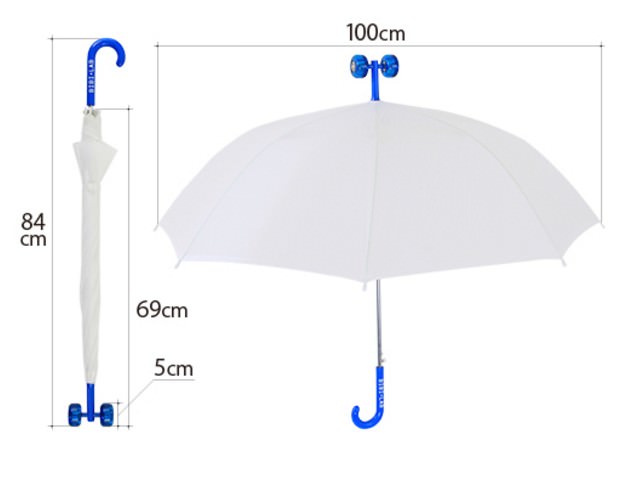 If you love the rain but hate carrying around an umbrella, Japan's BIBI LAB has the perfect product for you. Introducing, コロガサナイト (korogasanaito).
In other words, it's an umbrella designed with two wheels at the top to allow for easy transport while not in use. A simple design that is bound to attract the attention of anyone around you, this umbrella is the perfect for the rainy season. Rather than holding an umbrella and allowing it to swing, this design keeps the umbrella in a constant location around you, which could help avoid accidentally bumping that sharp end out at a random stranger. These umbrellas make for great gifts and are available online at retailers like Amazon or Rakuten.
Photos courtesy of: Rakuten Japan