Visit the Wizarding World of Harry Potter in Osaka in 2014
Posted:
---
Visit the Wizarding World of Harry Potter in Osaka in 2014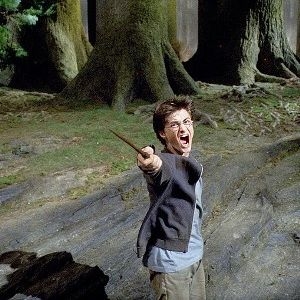 People of all ages can't get enough of Harry Potter, which is why the Wizarding World of Harry Potter is coming to Universal Studios in Osaka in the summer of 2014.

If you're wondering why they chose Japan as the venue for the second Harry Potter theme park, consider this: The eight films made more money here than in Harry's own country, the United Kingdom states Japan Daily Press. Japan is the largest market for Harry Potter fans outside the United States and so the park is guaranteed visitors all year round.
According to the source, the $444 million theme park will include famous places from the books and movies, including Hogwarts Castle, Hogsmeade Village and Ollivanders Wand Shop. Visitors will be able to drink Butterbeer, purchase magic wands and enjoy everything that they love about Harry Potter in person.

To prepare for the opening of the theme park, RocketNews24 reports that trains in Osaka are currently adorned with images from the movies, which you can take a look at here.
If you're planning a family trip for 2014, you may want to consider taking a Japan vacation so that you can visit the Wizarding World of Harry Potter. At Japan Deluxe Tour, our Golden Route of Japan tour takes travelers to exciting attractions in Tokyo, Kyoto, Nara, Hakone, Iga, Osaka and more. This way, you can experience various parts of this gorgeous Eastern country with an English-speaking tour guide by your side, and then spend some time exploring each city on your own. Browse our website today to find out more.