What to do in Hiroshima!
Posted:
---
Okunoshima, Rabbit Island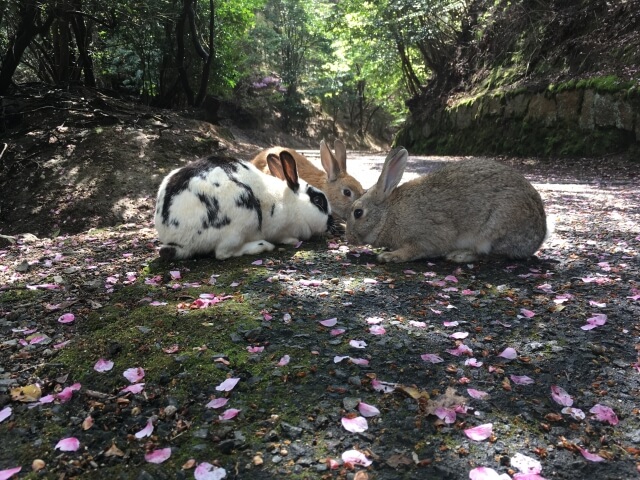 Nara deer park is popular by both foreign travelers and Japanese visitors, and they enjoy playing with friendly deer. However, did you know that small island on Seto Island Sea, it's called "Rabbit Island". Its original name is Okunoshima, located three kilometers from Hiroshima Main Island. There are wild rabbits, although we can't tell exact number, it's said more than 700 rabbits are living peacefully. Although this island is called Rabbit Island now, it used to be varnished from the Japan's map since chemical weapons such as poison gas were produced secretly during World War I and II under Japanese army. During producing weapons, many people died, and after WWII, this island was untouched for a long time. During that term, the number of rabbits was increased, and this island became popular.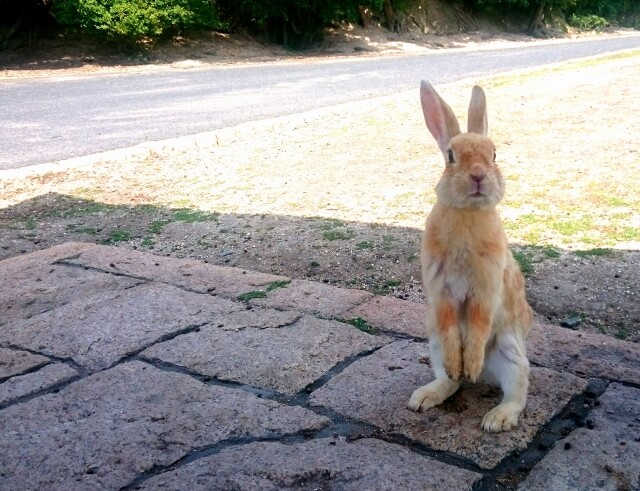 To play with rabbit, you need to bring food for them. As people feed deer with cookies at Nara Deer Park, you should prepare rabbit food, some carrots, or apples here. During the day, rabbits are usually hiding under the trees because they prefer cool weather. Early morning or after sunset is the best time to play with rabbit.
Access to Island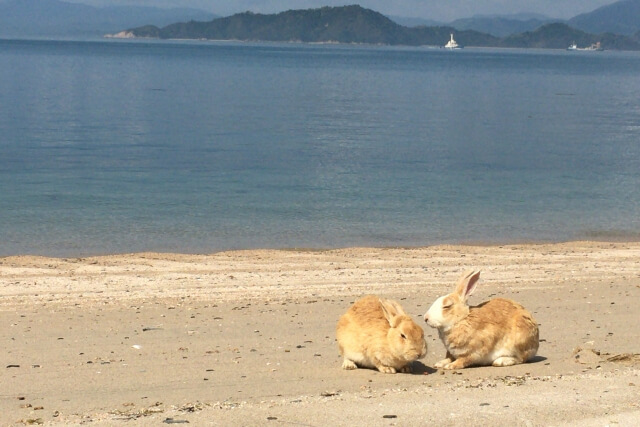 To access this island, you can use ferry from the main island for just 12 minutes. From the center of Hiroshima, you can use trains to harbor, and take ferry. It takes around 1 hour from center of Hiroshima if you use trains. If you want to see rabbits early morning, staying at hotel in Rabbit Island is the best. Kyukamura is the only hotel in this island, popular for its wonderful services. You can enjoy some hot springs, buffet using food from Seto Island Sea, beautiful sunset, and cycling. In summer season, you can enjoy your vacation at beach. If you have chance to visit Hiroshima, why don't you come to play with friendly rabbits?