Yanagawa's Sagemon Girls are Here
Posted:
---
The New Cute Faces of Tourism!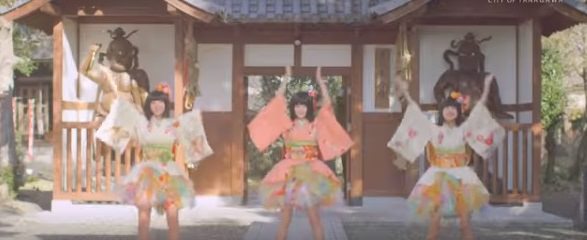 Watch out Japan Deluxe Tours, you may have to start including day trips and add-on tours to the canal city of Yanagawa after the city began promoting themselves with the help of the Sagemon Girls.
Wait rewind, what's a Sagemon?
No, they're not a new K-Pop group or a Digimon, Sagemon (pronounced sah-geh-mohn) are decorations used during Hina Matsuri (or Girl's Day) for Hina Matsuri Dolls. Sagemon are handmade, decorative balls with bright designs to compliment the dolls. In Yanagawa, citizens don't just show off their Hina Matsuri Dolls during girls day, but also the Sagemon, making Sagemon the appropriate name for their city's new promoters.
The Sagemon Girls want you to visit Yanagawa
Seems like the Sagemon Girls are the right fit for promoting Yanagawa. In their overly adorable matching outfits, hair with dangling Sagemon, and childlike dance moves, they make for a family friendly group, perfect for highlighting all the finest attractions Yanagawa has to offer, beginning with a relaxing "Donkobune" ride through the canals of Yanagawa. Check out the Sagemon Girls for yourself!