YOKOHAMA HAKKEIJIMA SEA PARADISE
Posted:
---
One of Japan's Top Aquariums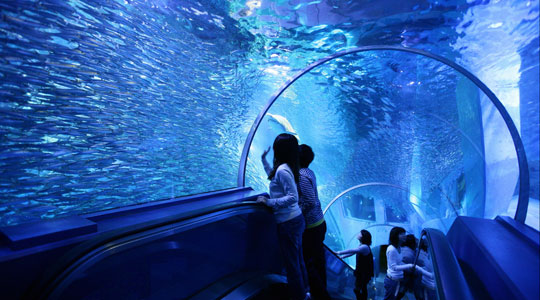 Do you know YOKOHAMA HAKKEIJIMA SEA PARADISE? It is located at the tip of Yokohama Bay and is a new generation style amusement park & aquarium. It is one of the top aquariums in Japan. Being at our Sea Paradise creates an ideal setting where man and sea can communicate together. What do you suppose this is? This is a tunnel which takes you through a section of our aquarium which is very popular. It seems to be under the water. It is different world!!