Dogo Onsen REBORN
Posted:
---
Dogo Onsen meets Tezuka Osamu's PHOENIX for this Incredible Collab!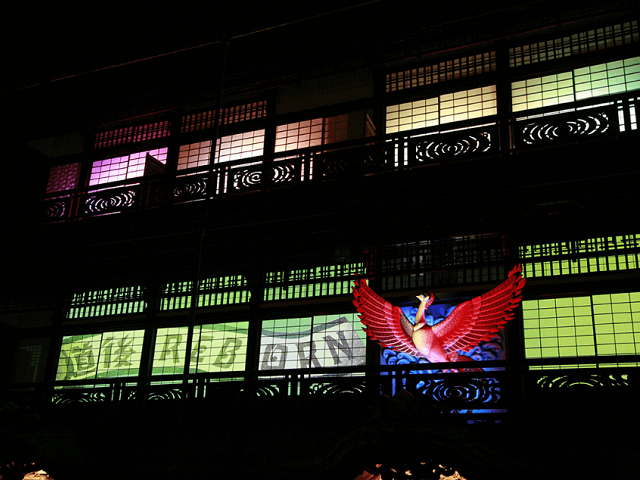 Celebrating the recent repairs and renovations to one of Japan's most famous hot-springs, Dogo Onsen is teaming up with legendary manga artist Osamu Tezuka's Phoenix anime for an incredible revitalization project. Dubbed the Dogo REBORN Project, this unique collaboration includes a special anime featuring the cast of Phoenix at Dogo Onsen. Titled Phoenix: Dogo Onsen Chapter, this YouTube special features prominent voice actors and a unique story around Dogo Onsen

In addition to the special, the Onsen is featuring a special Projection Mapping on the main building. This projection mapping will be lead by Naked (who are also in charge of Tokyo Tower's Spring Event) from April 27th on the Main Building's North Side. Titled Dogo Onsen x Naked MESSAGE-Bird of Fire, Arrival-, this show is focused on the theme of regeneration of Japanese culture. The show also features a statue Tezuka's Phoenix in the center of the show.

Although the works of Osamu Tezuka aren't as well-known in the United States as they are in Japan, the Phoenix show and collaboration with Dogo Onsen is sure to be a hit among domestic and international travelers alike. Given Japan's penchant for light shows and projection mapping, it's safe to assume Naked inc will do their best for one of Japan's three top hot-springs.

If you're a fan of Tezuka's Phoenix or just want to see an incredible light show in a traditional environment, Japan Deluxe Tours recommends our Southern Japan Tours or Grand Tour Packages with time spent in Ehime's Dogo Onsen!
Photos and Original Source: Dogo Onsen REBORN Official Event Page