Eating Sushi like a Pro
Posted:
---
Manners Matter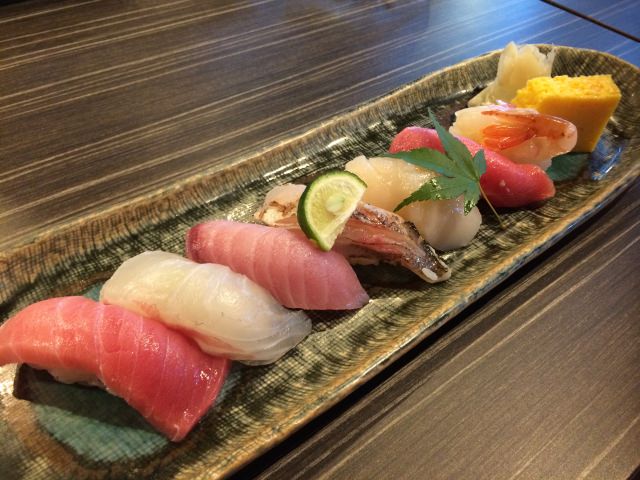 For anyone who read the Sushi Police article I wrote a while back probably remembers the story about my ex who "Loves sushi but can't eat raw fish." Drawing inspiration from that, today's post is dedicated to proper Sushi/Sashimi etiquette.
Picking the Restaurant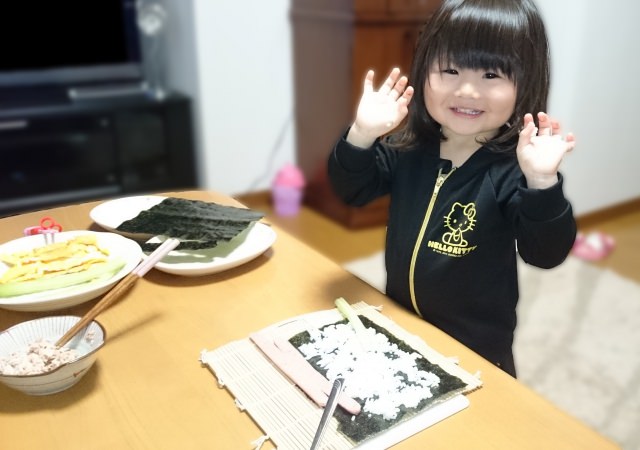 There are a lot of different options for sushi, but not all are the same. To make figuring out where to go easy, consider the 4 options for sushi:
Sushi Restaurant
Fusion Restaurants
Kaiten Sushi
Supermarket Sushi
Each option will provide a different experience, lets take a look at each tier.
The first option "Sushi Restaurants" are restaurants serving authentic, or more traditional style sushi. Sure, they may be willing to make some rolls for you, but this is the sushi with the most authentic taste. Expect the prices to be on the higher side (then any other option), with fresh fish and an expert sushi chef. You probably won't find any specialty roles here, instead, this is the best option for enjoying sushi, the way it should be by a chef who meticulously prepares your plate.
The second option are "Fusion Restaurants". These are those places that serve sushi, along with other dishes (think of it like they have sushi in addition to a lot of other things). Usually, these places only serve roll sushi and maybe will have hand rolls.. There are still bound to be some tasty rolls here
The final restaurant type we will go over is Kaiten Sushi. The sushi here comes to you on revolving treys, usually for a set price per plate. Again the quality won't be as high at a place like this (really depends where you go), but you can enjoy some traditional style nigiri sushi, and a good kaiten sushi place will have a chef you can order dishes from as well. No need to cover the final option, which is more or less self-explanatory. Although, sushi from a Japanese supermarket tends to be so much better than other supermarket/convenience store sushi served.
How to Order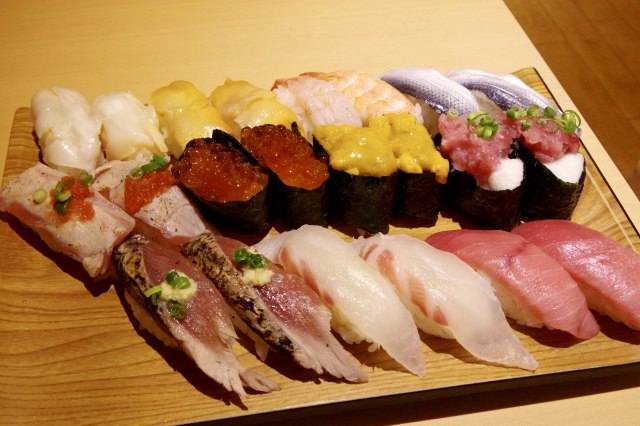 When ordering Sushi, there are the three "O's" to consider:
Okimari (has been decided): A preset menu/order
Omakase (leave it to you): A method where the Chef will select the fish for you (this is the priciest option usually)
Okonomi (as I prefer): Ordering for yourself.
Keep in mind while ordering not to order everything at once, enjoy each dish as it comes out and add more as you go. Also, be sure to ask your chef for their recommendation, as they know what is the freshest fish of the day/what's popular or a signature dish. Oh and if you do plan on going to a finer sushi establishment for a more authentic sushi experience, try not to order too many western-style rolls and opt more for the nigiri and sashimi.
How to Eat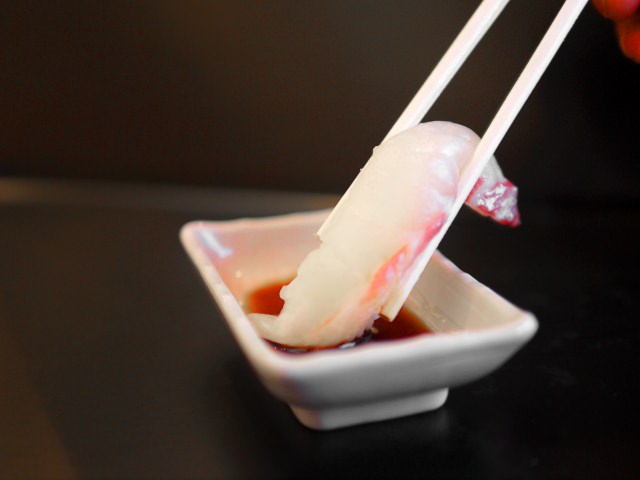 I feel I don't need to teach someone how to eat, but there are a few things to keep in consideration in regards to proper sushi etiquette. For one, don't ever douse your food in soy-sauce. A good sushi chef will already put the right level of sauce needed, but if you find that you want a bit more, never, ever, let the rice soak up the sauce. Instead, make sure only the piece of fish is what is being dipped. Speaking of soy sauce, don't mix wasabi with the soy-sauce. If there isn't enough wasabi already on your piece, just add a little directly onto your morsel. Remember, sushi is meant to be enjoyed in one bite. Don't nibble away at it. Each piece is meant to fit in your mouth. Finally, the ginger you are served is meant to act as a palate cleanser. Eat this before your feast to clear your mouth of any previous flavors to fully appreciate the taste of the fish.
Interestingly enough, a lot of people want to know if you should eat sushi with chopsticks or without. I'm at a loss here. Half the websites I've researched say you should, the other half say you shouldn't. My parents don't give me much to work with, usually serving sushi with chopsticks when we decide to enjoy the tasty treat. For this, I would say ask your sushi chef for their opinion! I personally like using chopsticks to eat sushi to get a pure flavor myself.
What is Real Sushi?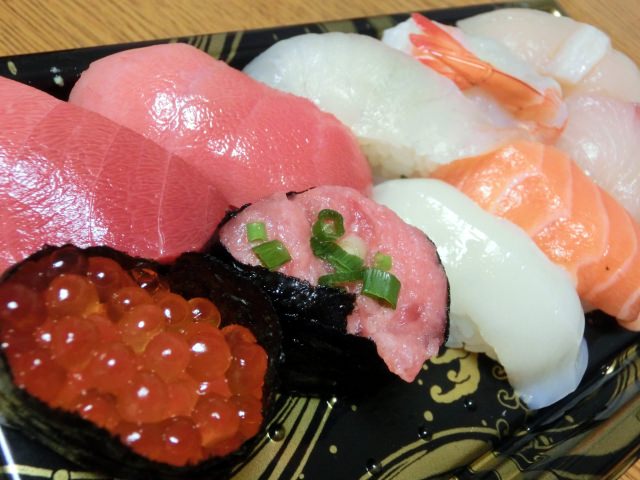 While it may sound pretentious to say there is Real Sushi and Western Sushi, there are some distinctive difference to the two styles. Typically, Western Sushi is based from the Japanese Makizushi (roll sushi) which has uniquely become it's own flavor. However, due to Western Standards of food preparation, coupled with Japan's ability to get fresh fish, Western Style Sushi was born. Most western sushi uses cooked foods/less raw fish (and names them after American states) to prepare the dishes. Some examples include: Alaskan, California, Dynamite, Spider (one of my favorites), Caterpillar, Rainbow, Las Vegas. While some of these rolls are still very enjoyable, please do not confuse them with the simplicity of true Japanese sushi.