Grand Hyatt Tokyo's Oak Door Restaurant's Massive Burger
Posted:
---
3kg of Beefy Goodness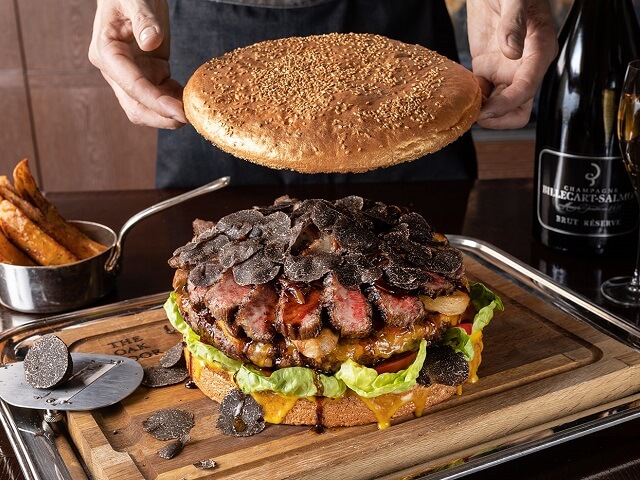 From May 1st, Emperor Akihito will step down and his son will take over, marking the end of the Heisei Period and the beginning of the Reiwa period. To celebrate the coming changes, the luxurious Grand Hyatt Tokyo will be celebrating with a unique dish offered at their Oak Door restaurant for a limited-time in 2019.

Dubbed the Golden Giant Burger, this massive burger from Oak Door is no ordinary sandwich. Weighing in at 3 kilograms (6.5 lbs), this burger is topped with lettuce, 1 kilogram (2.2 lbs) prime US beef, five tomatoes, cheddar cheese, foie gras, onions, and 2 kilograms (4.3 lbs) of world-famous Japanese Wagyu beef sitting between two gold dusted sesame buns. A special aioli sauce graces the burger to add extra flavor, and each burger is topped with truffles sliced at your table before your first bite.

In addition to the massive size, the burger has a diameter of 25 cm and height of 15 cm. As if that weren't enough, the burger is also served with Oak Door's signature homemade french fries and salad. There's also a generous bottle of wine (red, white, or champagne) to sip on while working through this luxurious culinary masterpiece.
More Info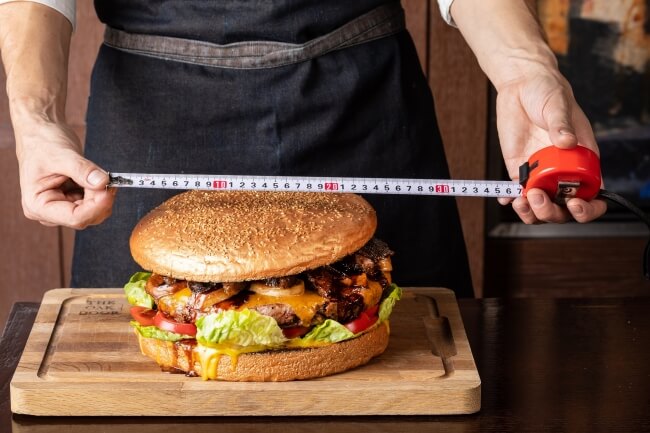 Given the massive size of the Giant Golden Burger and quality of luxury ingredients, Hyatt's Oak Door restaurant requests an advanced reservation three days before to prepare the burger. Given the substantial volume to this burger, Oak Door recommends sharing the burger between six to eight people.

Available until June 30th, this massive burger is surely a unique way to ring in the new era. However, given the hefty price tag of 100,000 Yen (890$), splitting the burger may not be the worst way to go.

Japan is no amateur when it comes to making delicious & mouthwatering burgers to enjoy. The Giant Golden Burger is sure to be another hit for both Japanese celebrating the new era with some luxury and for international foodie travelers looking for something new to savor. Just be sure to get them before they're gone!

If you're joining a Japan tour and want to sample this burger, Japan Deluxe Tours can arrange an extended stay in Tokyo for you to add a stop to Oak Door during your vacation.

Japan Deluxe Tour's Tokyo Grand Hyatt Page
Original Source & Info from
Tokyo Grand Hyatt & PR Times