Lawson X Godiva Cherry Blossom & Matcha Hanami Snacks for 2019!
Posted:
---
Uchi Cafe's 3rd Edition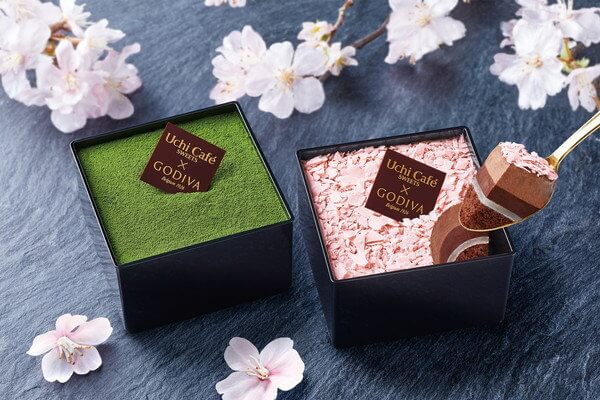 Just in time for 2019's Spring Cherry Blossom season, popular Japanese convenience store Lawson's and Belgium chocolate giant Godiva have teamed up again for special hanami snack. Continuing Lawson's Uchi Cafe imprint, the convenience store has partnered with Godiva to create an extra special dessert to enjoy while the sakura begin to bloom. Lawson has previously worked with Godiva to launch two cakes in their Uchi line last year for the July Tanabata Star Festival and Tsukimi Moon Viewing in September.

This year, Lawson tapped Godiva for a special Cherry Blossom viewing snack to compliment the blooming sakura flowers. The Uchi Cafe X Godiva Ohanami sweets are the newest editions to the line, taking inspiration from Matcha Green Tea and Sakura flowers for two luxurious cakes in one incredible package.
5 Layers of Goodness!
Both cakes use the finest ingredients available for a decadent flavor. The Matcha Green Tea Cakes include 76% matcha powder from Kyoto's famous Uji tea fields. From top to bottom includes: Matcha Powder, White Chocolate Matcha Mouse, Matcha Ganache, Gyuhi Mochi, and Matcha Sponge Cake.

The Sakura cake is equally lavish, sporting Sakura Chocolate Chips at the top, followed by Chocolate Mousse, Chocolate Ganache, Gyuhi Mochi, and Chocolate Sponge Cake. Both include a luxurious chocolate at the top sporting the name of the two companies written in gold.

Complete with Decorative Packaging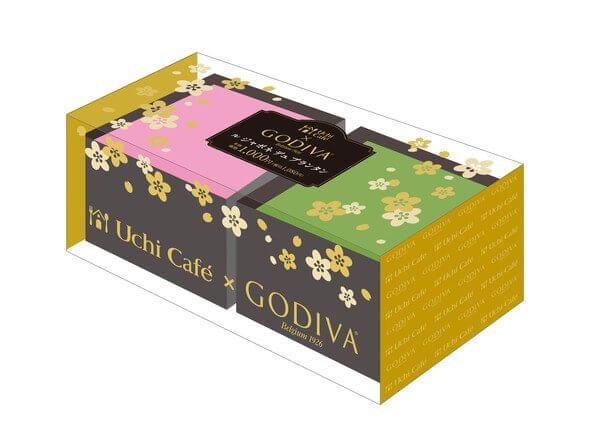 The Uchi Cafe X Godiva collaboration officially goes on sale at Lawson stores from March 19th. Unfortunately, Lawson will only be selling the cakes for a one-week period. It's a good thing the 2019's cherry blossom forecast predicts the sakura will begin to bloom in Tokyo around the 22nd, right as the snacks will be available. Priced at 1,000 Yen (9.70 USD), these cakes are bound to be a hit among locals and tourists alike.

Source & Info from: IT Media Japan