Matsushima Three Views of Japan
Posted:
---
Matsushima Three Views of Japan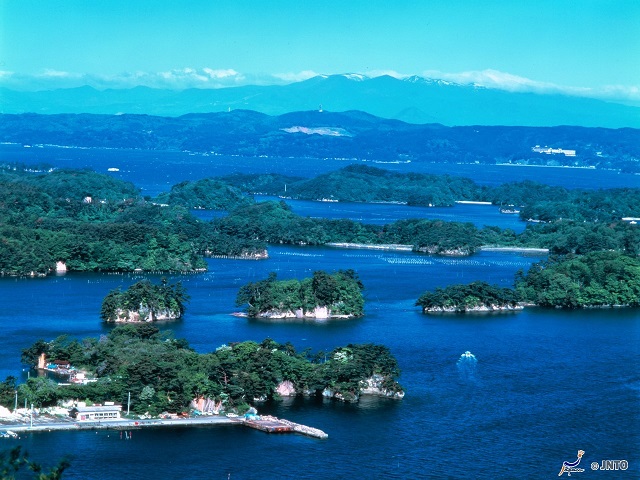 Matsushima is One of the Three Beautiful Views of Japan. It consists of about 260 small islands in Matsushima Bay and it's famous that the landscape from the hills surrounding the Bay. It only takes 30 minutes by train from Sendai, the capital of Miyagi prefecture. The most popular way of sightseeing is to ride a pleasure boat and enjoy the unique view of the islands.
To know more about Matsushima, visit our destinations page and the official site of Matsushima Tourism Association.