Sakura (Cherry Blossom) Season is Coming Up!
Posted:
---
What is Sakura or Cherry Blossom Season?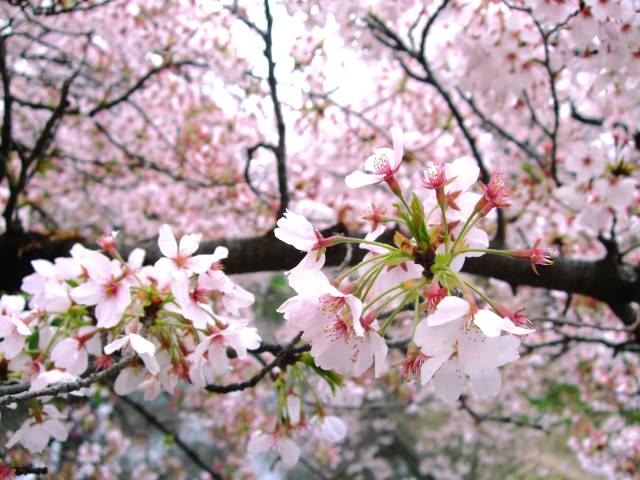 For those of you unfamiliar with Sakura season in Japan, picture one of Japan's many beautiful landmarks. Got it? Now add thousands of pink and white cherry blossom petals dancing to the backdrop. That in a nutshell is the beauty of Japan's Sakura season. During the Spring, thousands of these cherry blossom trees bloom, enhancing every landmark. Typically during the last two weeks of March and first two weeks of April, this month long event is considered one of Japan's most beautiful season by many. It's so popular, Japan Deluxe Tours offers many tours during Sakura season to let everyone enjoy the natural marvel.
Some of the Best Spots (in no order)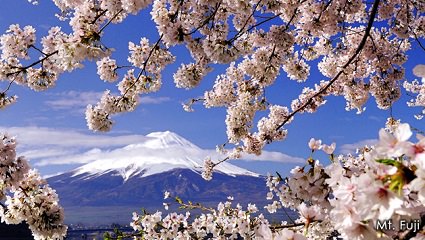 Kinkakuji

Adored by thousands every day, the Golden Pavilion becomes the Golden and Pink Pavilion when the sakura petals are added to the background

Hiroshima A-Bomb Dome Memorial

Nothing is more hauntingly beautiful than seeing thousands of Sakura petals bloom alongside the A-Bomb Dome memorial.

Himeji Castle

A UNESCO world heritage site, seeing Himeji Castel with sakura trees all around is like something form a dream.

Mt. Fuji

A popular destination, nothing enhances the silhouette of Mt. Fuji than sakura trees in full bloom.
Be Prepared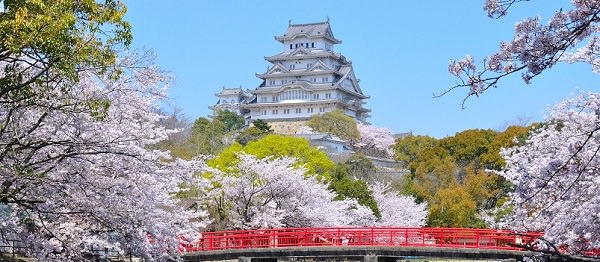 As awesome as all these spot are, be prepared when you plan your Sakura viewing trip. Sakura season is fickle, with no set start date or end date. Some trees will peak before others, and if there's heavy rain, some of the petals will fall earlier. Even so, don't be discouraged. There tends to be consistency over the years that the season will occur late March throughout April. Be sure to plan multiple locations, increasing your chances of seeing this stunning sight. Also, Sakura season is one of the most popular times for tourism. So if you do plan on going, make sure you have your itinerary planned in advanced with back-ups in case it's too crowded, and to book early to save on hotel rates and travel fees!
Some of our Cherry Blossom Tours
Be sure to check out some of our upcoming Cherry Blossom tours during the Spring including:
More Info On Cherry Blossoms
Check out our page on Sakura Cherry Blossoms for more information about the types of cherry blossoms!