Taro's Japan Tour Adventures: Almost Sea Urchin Cup Noodles
Posted:
---
So Luxurious!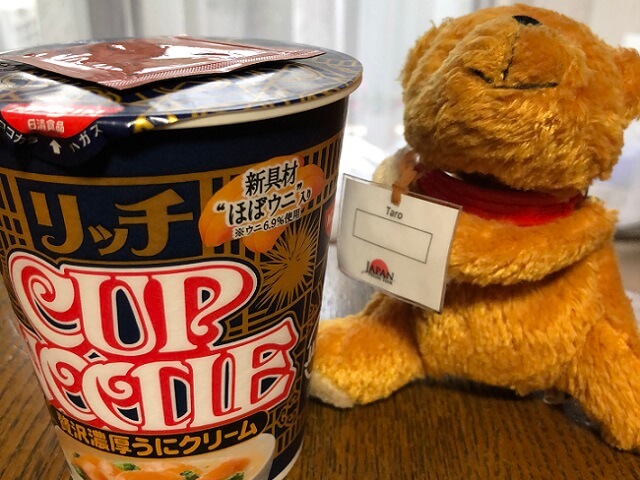 To anyone who's ever spent a vacation in the United States knows while certain burger chains like McDonald's or Carl's Jr are good burgers, these fast-food joints don't capture the full flavors of an authentic, fresh off the grill patty on top of a lightly toasted, fresh sesame seed bun. Still, that doesn't stop anyone from hitting the local drive through and ordering and enjoying a quick burger.

So why am I bringing up things like McDonald's and Carl's Jr when talking about this new Instant Noodle Flavor? No, it's not an American Hamburger or Pizza flavor (though, that would be interesting for instant ramen), but taking a page from having something almost as good is the theme of my recent finding!

Dubbed the Cup Noodle Rich Luxuriously Thick Sea Urchin Cream, this new cup noodles features an almost authentic sea urchin flavor. The cup noodles actually contain 6.9% real sea urchin in the creamy, white butter and sea urchin soup broth. Personally, I'm not a huge sea urchin fan myself but the deep blue background for the bright white and red lettering instantly caught my eye. Not only that, you can see on the label the words Almost Real Sea Urchin floating to the top right of the Cup Noodle title.

This was definitely a do-it-for-the-gram moment.
Super Yummy!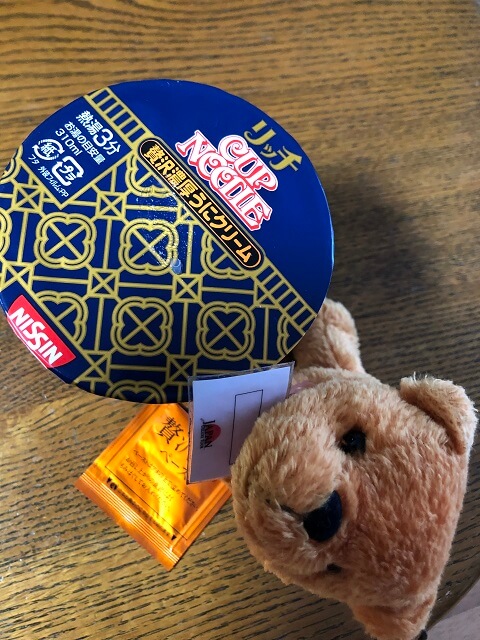 Without any overpowering flavors, the Cup Noodle Rich Luxuriously Thick Sea Urchin Cream (wow long name) is a pretty solid choice for seafood fans and college students looking for a little extra luxury than the standard instant ramen. As I said before, I'm not a huge fan of Sea Urchin, but the buttery and creamy broth were a nice flavor that complimented the noodles perfectly. While most cup noodles include small veggies, the larger bits of broccoli with orange Sea Urchin crescents were a pleasant change of pace. While I'm still a fan of Miso Instant Noodles, I would definitely recommend the Cup Noodle Rich Luxuriously Thick Sea Urchin Cream flavor to anyone on a Japan tour or looking for an epic (and long-named) souvenir from their vacation!