Taro's Japan Tour Adventures: Motomatsu Gyukatsu!!
Posted:
---
An Absolute Must for one of Tokyo's Top Rated Foodie Restaurants!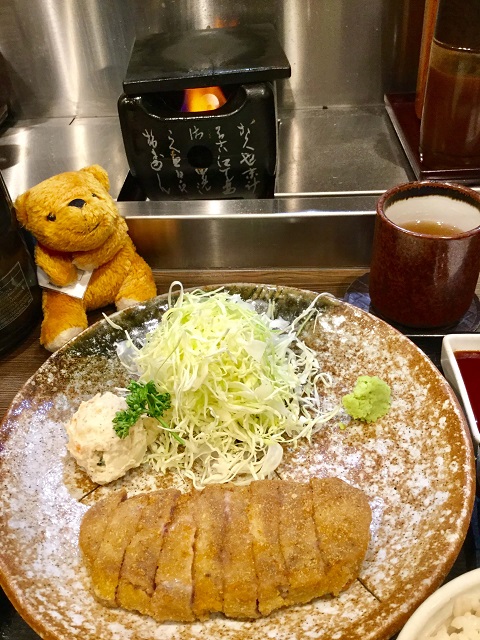 If you've never read a review on Yelp, you probably have no idea how crazy people can get over delicious (and authentic) Japanese food. Between Tempura, Curry, Sushi, the list goes on and on. With that in mind, I always recommend trying everything you can when in a new country to experience the flavors and how they're enjoyed by locals. One of my most recent Japan tours found me trying something new, but definitely left me wanting more!

I'm sure you've probably heard about Tonkatsu before (essentially breaded, deep fried pork cutlet), but what about gyukatsu? For those who don't know, Gyukatsu is a breaded, deep fried Beef cutlet served slightly medium rare on the inside. I'm a huge fan of tonkatsu so when our tour guide suggested to a few of us to try gyukatsu, I figured why not. We got super lucky in Shinjuku and managed to get seated fairly fast at Gyukatsu Motomura (Shinjuku has 22 seats, Shibuya only has 9). Gyukatsu Motomura is considered one of the best, if not the best, places for gyukatsu in Japan. We were definitely excited.

Gyukatsu Motomura offers a very simple menu of gyukatsu choices. There's the small size (100 g), average size (130 g), and large size (260 g) cuts all made with top-quality lean meat. The restaurant serves each cut with cabbage, potato salad, wasabi, pickles, rice, and miso soup. Guests can order grated yam for an extra fee and there are sauces to choose from for some extra seasoning.

From my first bite to the last piece, this was probably one of the absolute best meals I had in Tokyo during this particular tour. The beef was cooked to perfection and the breading was nice and crisp. If our small group tour were any bigger, we probably would have had to go to another spot. I'm glad how things worked out and more so that we listened to our tour guide. Gyukatsu from Motomura was a great experience for us all and is another reminder to how amazing the food in Japan really is when you know where to go!