Taro's Japan Tour Adventures: Sakura Souvenir Shopping
Posted:
---
Sipping on Sakura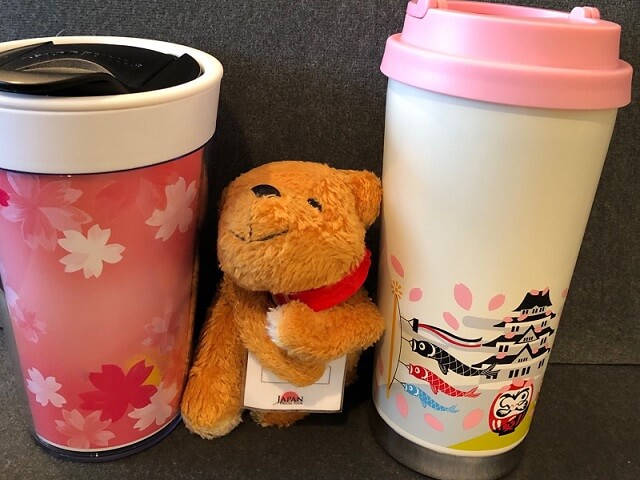 If we haven't made the point explicitly clear by now, Japan's 2019 Sakura Season is here! For the most part, I've been looking forward to the cherry blossoms after being in California with more rainfall than we usually experience. With so much drab and darkness, seeing the cherry blossoms was the only thing I could think of to keep myself from losing it. So I guess it's no shock to say how happy I am to be here. The only downside? Leaving these beautiful cherry blossoms.

I figured if I'm not going to see these beautiful Japanese flowers again until next year, it wouldn't hurt to do some extra souvenir shopping for Sakura-themed snacks and treats. While there are plenty of great finds for cherry blossom themed snacks and goods, this year Starbucks Japan caught my attention with their decorative line of hanami tumblers. I quickly picked up the two you see next to me knowing the next time it rains, I'll have my super kawaii tumbler to look at instead!
Airport Exclusive?!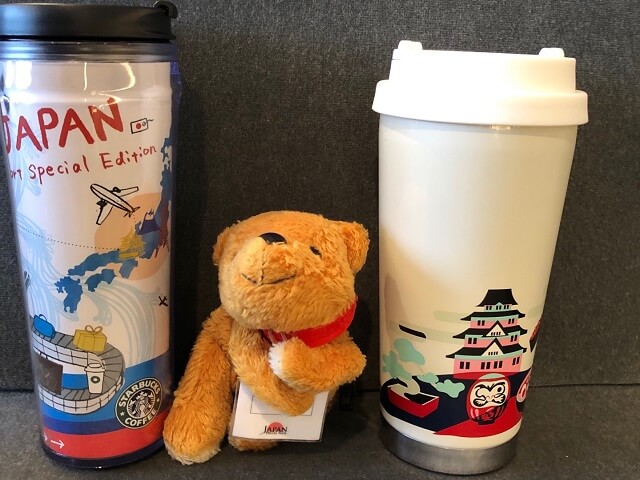 Although I was satisfied with my tumbler purchases, I'm no stranger to Starbucks Japan. They often roll out seasonal drinks and limited-time flavors that I try to grab one last Frappucino or cold brew before I fly home. I wasn't too surprised when I didn't see as many sakura tumblers (I figured other last minute shoppers cleared the store before I got there), but I did spy something out of the ordinary.

To the left of me is the unique Japan Airport Special Edition Tumbler that I just had to pick up. While I'm not the heaviest coffee drinker, I think I'm going to be using my Keurig a little more as an excuse to drink out of these tumblers. The design just caught my eye as a seasoned traveler, and it's nice to know there's a unique gift waiting at Japan's airports before you fly home! I'm not a huge fan of Starbucks myself, but I got to hand it to them when I say they made some incredible souvenirs to bring home at the end of your Japan Tour!